Artiste Profile: Meet Wicked Queen, A Musician, Philanthropist And Industry Pillar Based In Denmark
Afrobeat kum highlife artiste, Wicked Queen whose real name is Agatha Oduro was born in the mid 80s. She attended schools both Ghana and in Copenhagen, Denmark. She graduated as a health care assistant in Social og SundhedsSkole København, Denmark,  and a trained military woman in both Ghana and in Denmark.
Wicked  Queen was raised in Burma Military Camp, Accra Ghana. She was a sports girl during her secondary school days in Abuakwa State College, Ghana. She became sport captain during those days in high school. She was a long distance runner (cross country, 1,500 meters, and 800 meters). Also, she  played volleyball and table tennis She was active in sports also in the Armed Forces when she served. Due to her tenacity and zeal in sports, she won several awards for her high school and in the military in Ghana.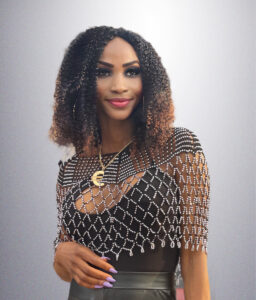 In her military career, she has been in Peace Keeping Operations in Lebanon during her service with the Ghana Armed Forces.
Agatha Oduro is a mother to 4 beautiful children, two of which are girls and the two others being boys who were all born and live in Denmark with her. She was crowned as the prosperity Queen of  Bouyom in Ghana in 2019.
Wicked Queen has always been known as a woman of virtue who frowns on laziness, ill energy and indiscipline. Although she looks very hardcore outwardly, she has a heart of gold and she is very trustworthy.
As a go getter, it has always been her passion to play a pivotal part in the music industry in Ghana. In this vein, she began her own Record Label, Jahsigfamily Record Label which birthed so many artistes and a recording studio called Jahsig Studios located in Accra.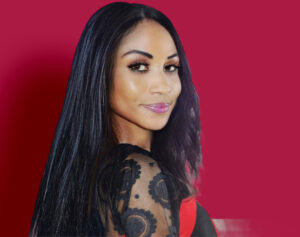 Wicked Queen is also an event organizer who organizes a yearly event called Afro Dressup Festival in Copenhagen, Central City Hall. Other events she hosts are African Women's Day in Denmark and Ghana meets Denmark in Ghana. She also has a foundation called Afro Dressup Foundation in Ghana that takes care of the poor and needy in the society.
Her own music career began in 2019 when she released her debut single, My Hero under the Artiste name, Agaqueen Jahsig. She then released a tribute song for her late father a year after. She then comes out with a new funny but satirical song dubbed, 'Wicked'. The song didn't come alone but came with a change in her artiste name from Agaqueen Jahsig to Wicked Queen. The song is accompanied by a classy comical video which features celebrities like Ayittey Powers, Nana Yeboah, Sunsum, etc.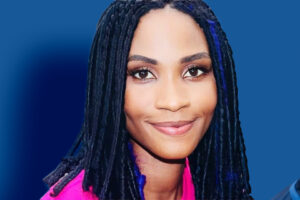 Wicked Queen has assured fans that she is in the music business for good and promises to bring them nothing but wonderful songs to entertain them.
Follow Wicked Queen on the following social media fora;
Facebook: Nana Hemaa Adwoa Dwamenaa
Fb Page: Agaqueen Jahsig
Instagram:  Wicked Queen
Twitter: Agaqueen Jahsig
Tik Tok: Agaqueen Jahsig
Youtube : Jahsig Family Entertainment
King Paluta Announces The Demise Of His Father
King Paluta, 
a 
Ghanaian musician
, 
has 
lost 
his 
father.
The 
My Lord
hitmaker 
shared 
the 
sad 
news 
of 
his 
father's 
death 
on social media
, 
writing:
"I Lost my Dad Yesterday Morning, Mr. Joseph Kwaku Sarfo. He was a good man. He wasn't only a father to me but also my very good close friend. I really miss him so much already. Rest In Peace 
 Daddy. Till We Meet
"
Several 
fans and loved ones 
have 
expressed 
their 
condolences 
to 
him 
and 
his 
family 
since 
the 
announcement.
The 
cause 
of 
death 
for Mr. Joseph Kwaku Sarfo 
is 
now un
known.
We 
extend 
our 
condolences 
to King Paluta
.
A Look Into The Life Of International Promoter, Jagonzy's Life As He Celebrates His Birthday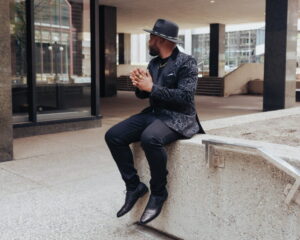 Multi talented Ghanaian entertainer and philanthropist, Jagonzy is celebrating his birthday today. Jagonzy, born Julian Kojo Asiedu has paid his dues to the Ghanaian Showbiz in the diaspora.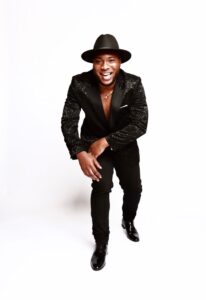 The award winning entertainment mogul, is the Co – Founder  of the Shutdown Franchise that hosts parties and concerts that brings together all cultures under one roof in most parts of the USA.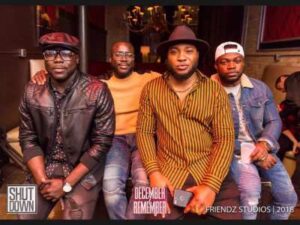 The super event promoter, who was born in 1989 has organized, worked with and promoted numerous successful shows for artistes like the legendary Kojo Antwi, Bisa Kdei, Kwaw Kese, Rema, Flavour, Edem, Medikal, Ras Kuuku and many more under the Jagonzy brand and the Shutdown Franchise.
Jagonzy is the first Ghanaian promoter to have released an album that has 18 songs which features 50 talented artistes. The album, "The New Chapter" which is his maiden, has received much love and support from the music fraternity in Ghana and Africa as a whole.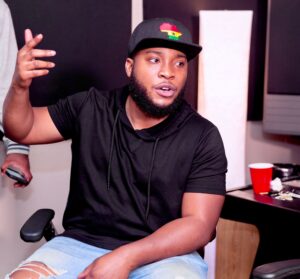 From the whole board of Ghvibe.com, we say a happy Birthday to you, Jagonzy. Enjoy your day full of blessings.
Check out his album, "The New Chapter" from below.