Nafari- menstruation(Mixed by NelsonOnit)
Nafari the indigenous voltarian has made his first appearance on Ghana's number one music blog with a lovely song titled menstruation.

Its very normal to get skeptical about the title of the song but you would really enjoy it very well after playing it.
This is an Ewe pop.

He sings lovely with a soothed voice and you enjoy the song even if you dont understand the lyrics. Production is credited to kasoa Dr Dre,Nelsononit.
He came through with Peru cover song by Fireboy DML buh titled it as menstruation and was mixed by NelsonOnit.
Download song below
Tina Blay Drops "Letter To Mama" Visuals [Check It Out]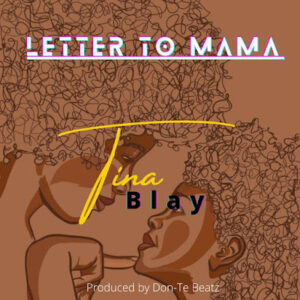 Budding Ghanaian female songstress popularly known as Tina Blay serves us with an amazing masterpiece dubbed, "Letter To Mama"
"Letter To Mama" is an afro-fusion vibe which literally expresses the unconditional love mothers exhibit towards their children.
The song was specially dedicated to all Mothers across the world.
Production credit goes to Don-Te Beatz and video directed  by Teilbro Media.
Click To Download & Stream
Watch Viral Video Below
Anticipate: Clem Biney Set To Release 'Titi' Off His "Cre Do" EP On Friday
USA based Ghanaian artiste, Clem Biney is all set to release his newest track, dubbed 'Titi' which is off his yet to be released Extended Playlist, "Cre Do".
'Titi' which is due for fans' consumption this coming Friday is a body of art that portrays the life of a 'go-to girl' or a stress reliever girl in the persona's  life. The story fully unfolds on Friday.
Clem Biney is using 'Titi' to appease his fans' and music lovers' thirst as they wait for the 'Cre Do' EP.
'Titi' drops on Friday, watch  this space for more. Get ready to get your mind blown!