Quamina MP's Father Reportedly Dies Through Fatal Accident
Ghanaian rapper and singer Quamina MP has reportedly lost his father through the fatal accident that happened on the Accra-Akosombo road earlier today which involved the pair(Quamina MP and father).
In our earlier report, it was indicated that Quamina MP survived the ghastly accident but the father was in a very critical condition and was rushed to a nearby hospital for treatment.
Source: Www.audiogh.com

Serwaa Amihere threatens to expose porno addicts on Twitter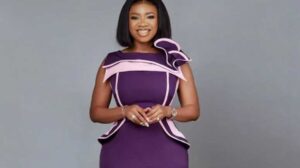 Ghanaian media personality Serwaa Amihere seems to have an idea about pornography addicts on Twitter.
The television presenter who is with GH One TV shared a video of Prophet Kofi Oduro bashing people who enjoy watching pornography over reading the Bible.
In his message, which may come across as offence to pornography addicts, he said people nowadays have ignored the word of God, adding that they have lost their minds due to pornography.
According to the leader of Alabaster International Ministry, Ghanaian youth should stop investing time in watching porn and rather read the word of God.
Serwaa Amihere, who loved the message, shared the video on her Twitter page yesterday and threatened to expose porno addicts.
She captioned the video: "Should I name them?"
"This reminds me of my Legon roomie KB who crushed his hard disk because of porn. he later got an email invitation to porn awards in," a Twitter user claimed.
Source:http://Audiogh.com