Artiste Profile: Meet Abitemi, The New Afrobeat Sensation In Africa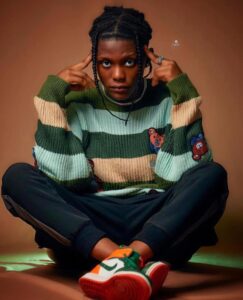 Abigail Yaa Lolade (born 20th of july, 2000), better known as Abitemi, is an afro pop, afro beat singer and songwriter from James Town Ghana. She had her primary education in Nigeria and later moved to Ghana to continue her secondary schooling.
Abitemi was first noticed by her Choirmaster who encouraged her to pursue music as he could identify the unique talent she displayed comfortably meandering through several difficult notes only in her first week as a chorister. Even though her talent was brewed from the church, her music journey begun with a genre that was not directly familiar with modus operandi of the church.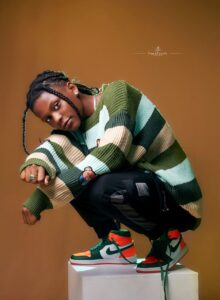 She began music as a phenomenal rapper with several rap hit songs such as a cover on Tulenkeys F boys, this got her noticed by Glo the telecommunication network giant who gave her an opportunity to display her unique talent at the first edition of the GLO mega show in Ghana.
Abitemi's professional career begun in 2021 when she released her original debut hit song dubbed "Pariwo". "Pariwo" by Abitemi quickly became an afro music fans favourite, as fans were baffled by how influenced by the (covid 19 pandemic) she told a beautiful love story of a quarantined lover, using multiple languages and dialects, creating a beautiful sync between Yoruba , Twi , Pidgin English and English. When asked about her unique style at an interview with Yfm in Ghana, Abitemi said " Well growing up in lagos and Accra, experiencing both cultures and being directly influenced by my Nigerian Dad and Ghanaian Mum who were both melomaniacs, I mean music lovers made me different from birth, I can't say my style is purely Nigerian or Ghanaian I think my style is African, my music is like what you would get if Iphone and Samsung collaborated to make a device for the future".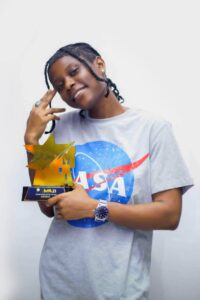 The young Afro Queen in 2022, released yet another master piece dubbed "Yeah" , a single Off her Debut E.P titled Just the Beginning. 'Yeah' gained five nominations in the 2022 MMA awards, where she won the international artist of the year award. Abitemi the Afro Queen has dazzled fans all over Africa with her sensational performances. Sharing stages with super talents like Fameye, Wendy Shay, Flavour, Yemi Alade, Kuami Eugene, Sarkodie, Stonebwoy, Davido and many more.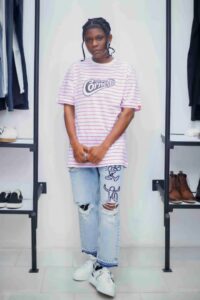 Mesmerised by her talent and unique style, many fans and colleagues often dub her the The young Afro Queen. The young Queen of Afro music Abitemi , currently lives in Ghana as she works on Releasing her Debut E.P "JUST THE BEGINNING (JTB)".
Follow Abitemi on the following social media fora;
Twitter: @Abitemi
Facebook: Abitemi
Instagram: @Abitemi
Tiktok: @Abitemi
Stream Abitemi's songs: [Stream/Buy Songs]
"Being Barren Is Not A Sin But Sleeping With Dogs Is" – Shatana Subtly Jabs Schwarzenegger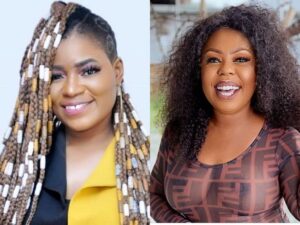 Versatile Afrobeat cum Dancehall songstress, Shatana has made some damning remarks against women who call their fellow women barren.
It is not very long when actress, Afia Schwarzenegger called TV/Radio personality out for being supposedly 'barren' during the heat of a banter they have had some years ago. Afia received heavy trashing and backlashing from most people on social media for such atrocious comment against her former boss and a fellow woman at that.
Amongst them is female musician, Shatana who has called this act atrocious. She voiced that there sometimes may be a divine reason why someone may be barren. " Even in the bible, that is, Genesis Chapter 29, God closed the womb of Rachel for a purpose", she quoted.
She opined that being barren is not a sin but sleeping with a dog and sex working is. She furthered by saying that any woman who calls her fellow woman barren is a witch.
It is a common rumour on the internet that Afia Schwarzenegger is a petty sex worker and she even sleeps with dogs. Afia Schwarzenegger is yet to react to Shatana's nudge.
Watch the video of what  Shatana said.
"I Resonate With MOG Music's Craft Better Than Joe Mettle" – Ras Kuuku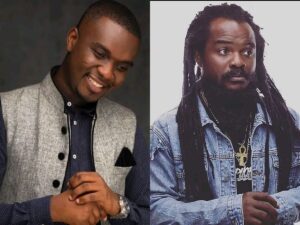 The feud between Reggae/Dancehall artiste, Ras Kuuku and Gospel artiste, Joe Mettle seems not to be ending soon. It all started when Joe Mettle lightly said he didn't know Ras Kuuku until he lost his VGMA award.
In an interview on Accra based station Asempa 94.7 FM last Saturday, Ras Kuuku also made some wild wild postulations against Joe Mettle. Amongst them are, that he sings better and does better Gospel music more than Joe Mettle, that Joe Mettle is a joke, etc.
Another damning claim by Ras Kuuku in the interview with Obidombie Adu Kumi on the "Showbiz Review" show on Asempa 94.7 FM was that he (Ras Kuuku) believe budding Gospel art, MOG Music was better than Joe Mettle. He went on to say he (Ras Kuuku) did not do "konko" songs, thence he chose MOG Music on a joint of his because he was very good.
Joe Mettle is yet to speak to all these issues raised strongly against him by Ras Kuuku.
Listen to a snippet of the interview from below.