Ebueye Steals Show With Wild Performance At Fadama Sallah Bash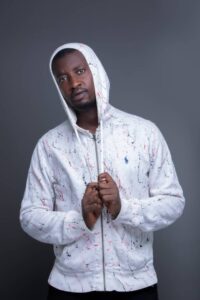 Afrobeat artiste, Ebueye stole the show at Kuami Eugene's Sallah Bash at Fadama with an incredible performance that wowed all and sundry at the event.
The show which had A list artistes like Kidi, Kuami Eugene, Dopenation, Black Sherrif, Kwaku Darlington, etc was no doubt a power packed event with the whole media populace supporting it. It was indeed a wonderful stage to showcase ones talent.
Ebueye climbed the stage with the valor of a lion and treated the fans with a breathtaking performance that got everyone talking.
Watch for yourself how artiste, Ebueye stole the show from below.
Ghanaian USA-based Artist Clem Biney Releases Captivating Afro Pop Single "Euphoria"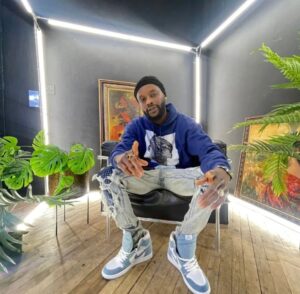 Ghanaian-born, USA-based artist Clem Biney has once again mesmerized music enthusiasts with his latest release, an infectious Afro pop song titled "Euphoria." Produced by the talented ItzJoe Beatz , the track showcases Biney's unique musical style, blending vibrant Afro beats with catchy melodies and heartfelt lyrics. With his distinct sound and undeniable talent, Clem Biney continues to make waves in the music industry, captivating audiences worldwide.
"Euphoria" stands out as a true masterpiece in the Afro pop genre, combining lively rhythms, captivating instrumentation, and Biney's soulful vocals. The song immediately grabs listeners' attention with its infectious energy, setting the stage for an uplifting and joyful musical experience. From the first note to the last, "Euphoria" keeps the momentum high, encouraging listeners to lose themselves in the irresistible groove.
The mastermind behind the production of "Euphoria" is none other than the highly skilled ItzJoe Beatz . Known for his ability to create dynamic beats and bring out the best in artists, Itzjoe's production perfectly complements Clem Biney's charismatic performance. The collaboration between Biney and ItzJoe Beatz proves to be a match made in musical heaven, resulting in a track that exudes professionalism and undeniable quality.
One of the defining aspects of "Euphoria" is its lyrical depth. Clem Biney's heartfelt words touch upon themes of love, happiness, and celebration, allowing listeners to relate to the emotions conveyed in the song. Biney's smooth and melodic delivery adds an extra layer of authenticity to the track, making it easy for fans to connect with his music on a personal level.
With "Euphoria," Clem Biney solidifies his position as a rising star in the Afro pop scene. Having already garnered a dedicated following, the Ghanaian-born artist continues to expand his fan base with each new release. "Euphoria" has all the makings of a chart-topping hit, and its infectious nature ensures that it will be a staple on playlists and radio stations around the world.
As Clem Biney continues to make waves with his unique blend of Afro pop music, fans eagerly anticipate what the future holds for this talented artist. With his unwavering passion, charismatic stage presence, and commitment to his craft, Biney is set to conquer new heights in the music industry. "Euphoria" serves as a testament to his artistic growth and showcases the immense talent that lies within him.
Clem Biney's latest single, "Euphoria," produced by ItzJoe Beatz , is an absolute delight for Afro pop enthusiasts. The captivating beats, melodic vocals, and meaningful lyrics come together to create an uplifting and unforgettable musical experience.
As Biney continues to gain recognition both in Ghana and the USA, his shine is undoubtedly on the rise. "Euphoria" is a testament to his musical prowess and serves as a promising glimpse into his bright future in the industry. Fans and music lovers alike eagerly await what Clem Biney has in store for us next.
Kojo Eyshun Amplifies The Need For Self-Reliance In New Single "Boro Boro"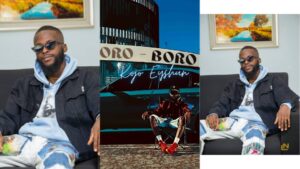 Expressing the satisfaction in having one provide for themselves and the satisfaction of living withing their means, young ghanaian afrobeats and afro-fusion artist Kojo Eyshun is set to release his debut single for the year titled 'Boro Boro'.
Kojo Eyshun is a steady-rising musical art, whose melodic flow and complementary looks has attained him commendation from established acts like Cina Soul, Kidi, DopeNation, Camidoh, etc
Kojo Eyshun's early growth in music circles was catapulted by a feature on Kojo Cue's album 21st Memory Lane. He has since exemplified his craft through releases like Rock With Me and Odo Special which garnered over 1 million impressions across the social media platform tik tok.
Trading on the huge virality, Kojo Eshun employed the services of award-winning producer Eddie Kay in his quest to excite fans with this new single 'Boro Boro'.The song is scheduled to be released on Friday 26th May 2023 across all digital music platforms.
Presave the song with the link below