Fresh Andy Drops Hot Amapiano Banger Titled 'Party Dey'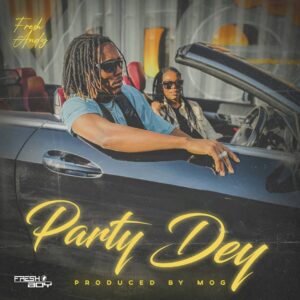 UK based Ghanaian artist Fresh Andy who was born,  Andrews Osei Assibey is out with a new dance anthem titled Party Dey.
Formerly a member of the Rmvmnt alongside Global Boga, Fresh Andy is on a solo journey to take his music and sound across the globe. He has worked with artists such as Sarkodie, Davido, Medikal, Stonebwoy, & Shatta Wale as part of the dance trio Ghanaboyz.
He is currently under a new management and he is poised to take over the music scene.
Fresh Andy can be tagged as an afrobeats and afropop artiste but in this new release, he also tinkered with the trending Amapiano sound.
'Party Dey' is a fusion of afrobeats & amapiano genres produced by multiple award winning producer MOG Beatz.
The song is set to take over the dancefloors and would be a song to elevate all parties and jams.
Stream or buy the song, 'Party Dey' via link below.
[Stream/Buy Song]
About Fresh Andy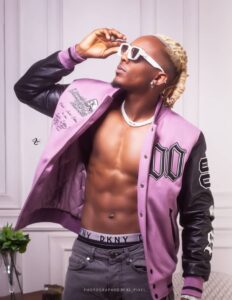 Andrews Osei Assibey professionally known as Fresh Andy is a UK based Ghanaian music artiste and dancer. He was born in Ghana and later traveled to Italy before settling in the UK. He started his entertainment career as a solo dancer before forming an Afrobeats dancing trio called Ghanaboyz.
They went on to experience high levels of achievements and fame and worked with numerous Afrobeats artistes such as Sarkodie, Davido, Medikal, Stonebwoy, Shatta Wale, and many more, performing on big platforms that reached fans internationally.  He is currently pursuing a solo musical career and has released 'Stay Amazed' and 'Away'. Fresh Andy has a unique musical style derived from his desire to sing and dance.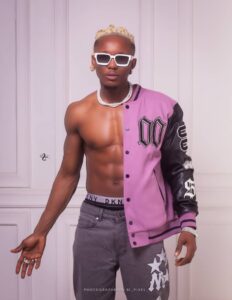 He however hopes to develop his music career around these genres; Afro-beats and Afro-pop. He plans to study and create his own unique sound out of what he has learned from these amazing music genres.
Follow Fresh Andy On All Social Media Platforms
IG: @Freshandyr1
Tiktok: @Freshandyr1
FB page: Fresh Andy
Twitter: Freshandyr1
YouTube: Fresh Andy
Anticipate: Clem Biney Set To Release 'Titi' Off His "Cre Do" EP On Friday
USA based Ghanaian artiste, Clem Biney is all set to release his newest track, dubbed 'Titi' which is off his yet to be released Extended Playlist, "Cre Do".
'Titi' which is due for fans' consumption this coming Friday is a body of art that portrays the life of a 'go-to girl' or a stress reliever girl in the persona's  life. The story fully unfolds on Friday.
Clem Biney is using 'Titi' to appease his fans' and music lovers' thirst as they wait for the 'Cre Do' EP.
'Titi' drops on Friday, watch  this space for more. Get ready to get your mind blown!
Artiste Profile: Meet Bongo Riot, South African's Most Prolific Reggae Dancehall Artiste
Multiple award winning and most vibrant reggae cum dancehall artiste, Bongo Riot, born Mphikeleli Zungu, took a bold step with his solo career channeling his love for music through a music genre that isn't so popular in South Africa amongst the youth in comparison to House; Kwaito, Amapiano and Hip Hop.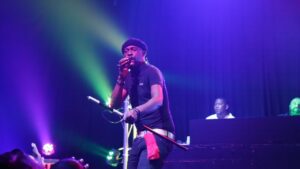 However, with his leading single "Saka Leyena" receiving positive feedback in the form of radio plays, it has proven to be a step in the right direction for the innovative musician who is setting to embark on a country-wide tour to promote his upcoming album.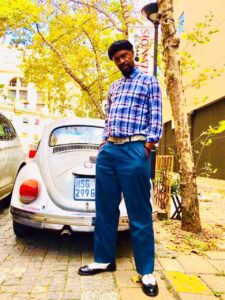 It would be an unfair assumption to state that Riot's career started when he joined Gang Of Instrumentals, a musical group in South Africa. The truth is, that's where we all got to know the kwaThema resident after his voice reverberated over Teargas' "Champions", a song that took South Africa by storm and put Riot on the map.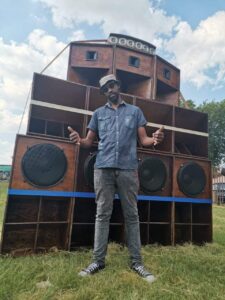 Crowned "Mzansi's Finest" after he won a Castle Lager Hip Hop competition that required him to battle Hip Hop performers around South Africa, Riot
boldly stood out with his Ragga/Reggae rhymes as a member of SAMA winning urban-pop group from Johannesburg, Gang Of Instrumentals, whose members included the songstress (Tumi) and
rapper Mandla N.

In the shedding of his dreadlocks, he emancipated himself and aptly dropped the "Bongo" from his stage name. Bongo Riot is the king of the Southern Africa Reggae Dancehall fraternity.
In the quest for independence and to further showcase his skills, Riot signed with TS Records with a licensing deal from EMI Music/CCP Records and released a 14-track album that kicks off with a nostalgic intro that flows into the second track – "Far Away Bride" and you will certainly know that you're in for a treat with the Reggae/Ragga album. The bulk of the production is from the legendary Robbie Malinga as well as fellow stable mate at TS Records, Lungelo and also boasts a feature from Lungelo on "Life" and Zahara on a track called "Thetha Nami". The album, which is suitably titled "I Am an African", is a melting pot of Reggae/Ragga/Hip Hop and Afro-Soul sounds.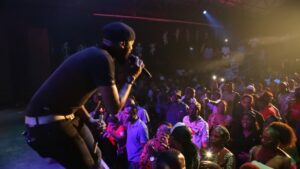 Bongo Riot is currently working with Bantu Media Productions and in 2019, he released a new album titled "Next Levels" His Music will be distributed through Powertainment Reggae Sound.
"Bongo Riot" aka Dancehall Wakanda, is one of  the greatest South African vocalists who does not excel only in Dancehall/Reggae genres but also does House, Afrobeat, Amapiano and Pop.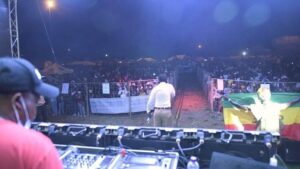 Bongo Riot has won several awards during his career span, the most recent being Best Reggae Dancehall album at South African Music Awards, 2020/2021.
Follow Bongo Riot on the following social media fora…..
Facebook – Bongo Riot Da Rebirth
Twitter – Bongo_Riot
Instagram – Bongo Riot
YouTube – Bongo Riot Da Dancehall Wakanda
Buy or stream Next Levels By Bongo Riot from below….