Bra Collins Set To Drop His New Song, "Forever" With Visuals Soon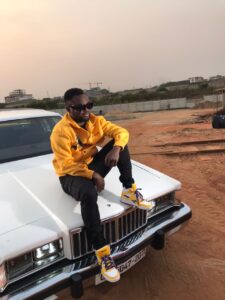 Phenomenal rap art, Bra Collins is set to drop a brand new song dubbed, "Forever " with it's visuals. The artiste is all geared up this year and promises to serve his fans and all his music lovers with nothing but the best of his talents.
His most current release, "Onyame" which is grande and still out and banging was just an appetite wetter, as "Forever" promising enough with visuals is going to be a masterpiece. As the name implies, "Forever" is going to indeed be an evergreen jam.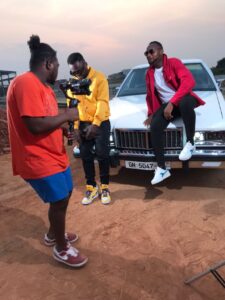 The song, "Forever" will drop on the 11th of June together with it's visuals. The song which features singer Dave Maestro is Afrobeat by genre with a dint of highlife elements.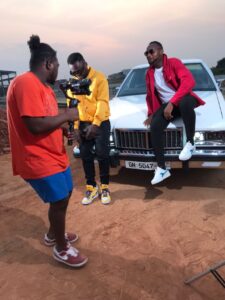 The song promises nothing but the best any good song can offer. All music lovers should anticipate and put it in their schedule, the release date so as to get first hand access to it as soon as it drops. Watch this space for more information on the song.
Prophet Albert Mc-Williams – Nyame Ayɛ Bi- (Prod. By Sly beatz)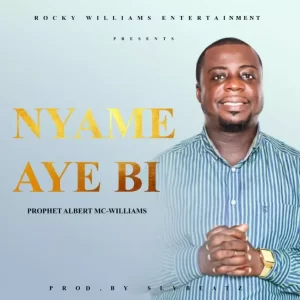 Rocky Williams Entertainment is thrilled to announce the release of a captivating new song titled 'Nyame Ayɛ Bi' by their talented artist Prophet Albert Mc-Williams. Produced by the renowned Sly beatz, this soul-stirring track serves as a heartfelt expression of gratitude towards God for the artist's journey thus far.
In 'Nyame Ayɛ Bi,' Prophet Albert Mc-Williams beautifully weaves together his powerful vocals with meaningful lyrics, creating a musical masterpiece that resonates with listeners on a spiritual level. The song is a testament to the artist's unwavering faith and his acknowledgment of God's grace and guidance throughout his career.
With its melodic rhythms and uplifting message, 'Nyame Ayɛ Bi' is sure to touch the hearts of music lovers from all walks of life. Prophet Albert Mc-Williams' sincere and heartfelt delivery, coupled with Sly beatz's exceptional production, make this track a true standout in the music industry. As listeners immerse themselves in the enchanting melodies, they are reminded of the importance of gratitude and the power of faith in navigating life's challenges.
Rocky Williams Entertainment invites everyone to experience the soulful magic of 'Nyame Ayɛ Bi' and join Prophet Albert Mc-Williams on his musical journey of praise and thanksgiving. This inspiring track is a testament to the artist's talent and devotion to his craft, leaving listeners eagerly anticipating what he has in store next.
Prophet Atarah – Meye Obi (I'm Somebody)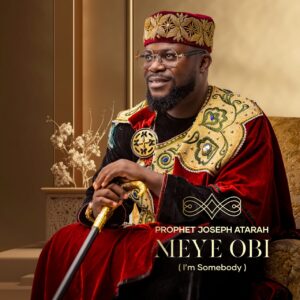 Gospel musician, Prophet Joseph Atarah encouraged everyone who is currently going through tribulations not to give up.
According to him, there are times and seasons in everyone's life.
For this reason, he said giving up should never be an option because it stalls progress.
Speaking to the media on the back of his new song, ' Meye Obi', the Man of God said there are moments in life when one's small beginnings are despised.
That notwithstanding he said with perseverance and continuous dedication to God, the small bigging could be turned around for a better future.
Narrating his story to inspire music lovers, Prophet Atarah said at a point in his life many looked down upon him, however, he did not give up, " I kept trusting in God, worked hard and dedicated my time to the things of God, and today, the story is different, I am somebody."
The song produced by renowned Producer, Kaywa is Prophet Atarah's first release for 2023.
'Meye Obi' is available on all music streaming platforms.
Listen to the song below