Anticipate: Clem Biney Set To Release 'Titi' Off His "Cre Do" EP On Friday
USA based Ghanaian artiste, Clem Biney is all set to release his newest track, dubbed 'Titi' which is off his yet to be released Extended Playlist, "Cre Do".
'Titi' which is due for fans' consumption this coming Friday is a body of art that portrays the life of a 'go-to girl' or a stress reliever girl in the persona's  life. The story fully unfolds on Friday.
Clem Biney is using 'Titi' to appease his fans' and music lovers' thirst as they wait for the 'Cre Do' EP.
'Titi' drops on Friday, watch  this space for more. Get ready to get your mind blown!
"Being Barren Is Not A Sin But Sleeping With Dogs Is" – Shatana Subtly Jabs Schwarzenegger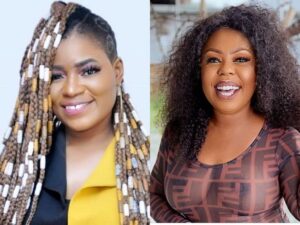 Versatile Afrobeat cum Dancehall songstress, Shatana has made some damning remarks against women who call their fellow women barren.
It is not very long when actress, Afia Schwarzenegger called TV/Radio personality out for being supposedly 'barren' during the heat of a banter they have had some years ago. Afia received heavy trashing and backlashing from most people on social media for such atrocious comment against her former boss and a fellow woman at that.
Amongst them is female musician, Shatana who has called this act atrocious. She voiced that there sometimes may be a divine reason why someone may be barren. " Even in the bible, that is, Genesis Chapter 29, God closed the womb of Rachel for a purpose", she quoted.
She opined that being barren is not a sin but sleeping with a dog and sex working is. She furthered by saying that any woman who calls her fellow woman barren is a witch.
It is a common rumour on the internet that Afia Schwarzenegger is a petty sex worker and she even sleeps with dogs. Afia Schwarzenegger is yet to react to Shatana's nudge.
Watch the video of what  Shatana said.
"I Resonate With MOG Music's Craft Better Than Joe Mettle" – Ras Kuuku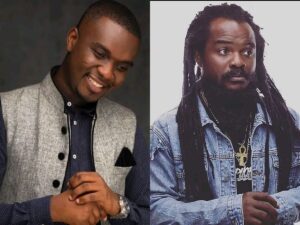 The feud between Reggae/Dancehall artiste, Ras Kuuku and Gospel artiste, Joe Mettle seems not to be ending soon. It all started when Joe Mettle lightly said he didn't know Ras Kuuku until he lost his VGMA award.
In an interview on Accra based station Asempa 94.7 FM last Saturday, Ras Kuuku also made some wild wild postulations against Joe Mettle. Amongst them are, that he sings better and does better Gospel music more than Joe Mettle, that Joe Mettle is a joke, etc.
Another damning claim by Ras Kuuku in the interview with Obidombie Adu Kumi on the "Showbiz Review" show on Asempa 94.7 FM was that he (Ras Kuuku) believe budding Gospel art, MOG Music was better than Joe Mettle. He went on to say he (Ras Kuuku) did not do "konko" songs, thence he chose MOG Music on a joint of his because he was very good.
Joe Mettle is yet to speak to all these issues raised strongly against him by Ras Kuuku.
Listen to a snippet of the interview from below.