King Paluta Readies New Single 'On Board' On Friday 7th January, 2022
Africans' best lyricist King Paluta after having a successful career in the year 2021 with eight released songs and seven videos with countless features has up his game and is ready to release his first single for the year 2022.
King Paluta gears into the new year with a whole new him and announces it through his new single 'On Board'.
In an interview with Dawuroo.net, the rapper made it known that he is done with negative energy, lessons have been learnt and is more conscious and focused on his music career.
He lamented that the new single 'On Board' is simply to tell the world that things are on track and he is beginning the year in a constructive way by sidelining extravagant things, unnecessary spending, unhealthy arguments and any form of negativity that will drain the positive one.
King Paluta made mention in the song he will soon be establishing new ventures which he confirmed will soon happen.
'On Board' in my opinion is and will be a great start from the camp of King Paluta and I wish all and sundry to keep their fingers crossed for something unusual. 'On Board' will be available on all digital store come Friday 07.01.2022.
Keep watch of this space for something great is about to happen.
Emex Shares His Story Through New Single 'Faith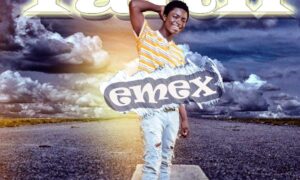 Fast rising musician Emex, is out with a new song and he labels this one 'Faith'. Being new to the game, he step up to make an impact with his first release of the year 2022.
Being signed to Agyengo Entertainment, the label and the artiste promise to thrill fans and loved ones with the best as they usher into the new year on a good note, however, 'Faith' is a true life story of many which has been translated into music. The low tempo song is meant to speak for many who are going through similar issues.
The song is intended to make a huge impact and communicate into the lives of many. Emex had a great delivery on the song. The content is worth listening to and anyone who loves good music will credit this young champ for a great work done.
Agyengo Entertainment on the other hand laments on grooming and bring out more talents and Emex is no exception but a true symbol of a great talent.
'Faith' is out on all digital platforms, do well to stream it and don't forget to share as well.
Music: Forgive Kd – Yenda
Musician "Forgive Kid" releases a new song titled "Yenda" listen below.