Cyber Defense Engineer, Rebel Radycs Explores Reggae Music With His Emotional, 'Feeling Cold' Song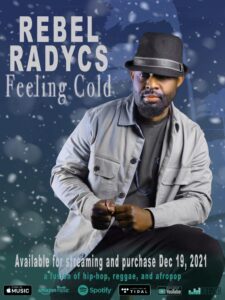 Cyber Defense Engineer, Rebel Radycs is out with a new banger dubbed, 'Feeling Cold'. The Engineer who doubles as a philanthropist and based in the United States Of America, always had a soft spot for good music and it of no wonder he produces nothing but good music.
Rebel Radycs who is half Jamaican, half Caribbean and has a dint of African ancestry features all these cultures in his new song, 'Feeling Cold'. What makes 'Feeling Cold' quite unique and appealing is the blend of reggae, hihop and soul genres in the instrumentation and composition.
Rebel Radycs presents the scenario of a lover boy who's beloved has left him and the repercussions of that is dire mishap making him, 'feel cold'. The persona also professes his unflinching love to his beloved and the tour of romance between the couple. The song is really a total pack of action and passion.
Without much ado, I present to you, 'Feeling Cold' by Rebel Radycs.
Emex Shares His Story Through New Single 'Faith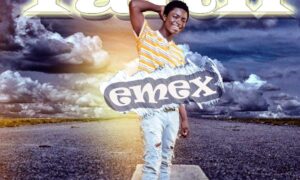 Fast rising musician Emex, is out with a new song and he labels this one 'Faith'. Being new to the game, he step up to make an impact with his first release of the year 2022.
Being signed to Agyengo Entertainment, the label and the artiste promise to thrill fans and loved ones with the best as they usher into the new year on a good note, however, 'Faith' is a true life story of many which has been translated into music. The low tempo song is meant to speak for many who are going through similar issues.
The song is intended to make a huge impact and communicate into the lives of many. Emex had a great delivery on the song. The content is worth listening to and anyone who loves good music will credit this young champ for a great work done.
Agyengo Entertainment on the other hand laments on grooming and bring out more talents and Emex is no exception but a true symbol of a great talent.
'Faith' is out on all digital platforms, do well to stream it and don't forget to share as well.
Music: Forgive Kd – Yenda
Musician "Forgive Kid" releases a new song titled "Yenda" listen below.