Op Red – Y3 Besi Fie – Prod.By Beatz Vibe (Official Video)
OP RED Y3 BESI FIE is presented by CILY ENTERTAINMENT.
Please watch this video and share it with your friends, and don't forget to follow him on all of his social media accounts.
Black Sherif – Soja (Prod. By Joker Harnah)
Killer Blacko is out with a new jam he titles, "Soja". After his mega worldwide viral release, " Kwaku The Traveller", it's been a couple of months before this particular release.
The song talks  about the struggles a young chap faces as a result of skyrocketing to fame all of a sudden but just as a soldier, he has to gear up and move through all the evil plotting and bad energy and persevere to be even greater.
Without much ado, I present to you, "Soja" by Black Sherif.
Black Sherif – Soja (Prod. By Joker Harnah).
Official Video: Amaru Wan – Fa Woho Adwen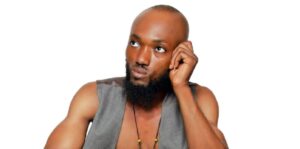 CEO of Royal Empire Entertainment, Amaru Wan is here with visuals of "Fa Woho Adwen".
Fa Woho Adwen is a street anthem for everyone to be conscious of his or her actions and to wise up.
The audio is available on digital stores.
Watch video below.