Cosmetics: "Shenatural Cosmetics", The Certified Cosmetics Company Taking Over Cosmetics Market In Ghana
"Shenatural Cosmetics" is a novel cosmetics company based in Ghana that is making waves in the world of cosmetics because of their quality products doing magic to people's skins and hairs.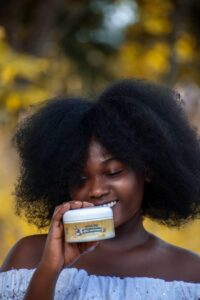 Although very new in the system, the testimonies from consumers of their products go a long way to stem a fact that they are in for good.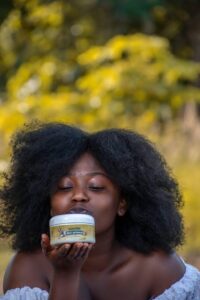 Some of their products storming markets all around Ghana are, Shenatural Hair Nutriment, Shenatural Mosturizing Conditioner, Shenatural Herbal Deep Cleansing Shampoo.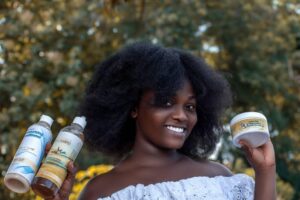 The Shenatural Hair Nutriment Cream is infused with shea butter, neem extract, coconut oil, avocado oil, argan oil, black castor oil, olive oil, rosemary extract, jojoba oil, hemp seed oil, moringa, vitamin E and palm kernel oil which
promotes hair growth and thickness
fights dandruff, retains moisture in hair making it soft,smooth and shiny
prevents split ends and hair breakages and darkens hair to prevent premature graying.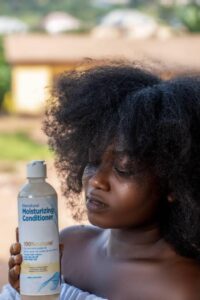 Also, the Shenatural Mosturizing Conditioner is made of shea butter,argan oil,virgin olive oil,jojoba oil,coconut oil,glycerine,neem extract,vitamin C and plant based protein which
promote hair growth
fight dandruff
makes hair extremely mosturized and super soft
prevents greying hair.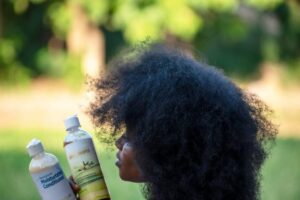 Lastly, the Shenatural Herbal Deep Cleansing Shampoo is made up of olive oil,glycerine,vitamin E, cinnamon, rosemary extract, neem extract and anti-oxidants which helps to
nourish and tone dry hair
fight dandruff and premature grey hair
aids in scalp treatment.
What makes products from Shenatural Cosmetics unique and market worthy is not just the varied natural elements they are made up of but their nicely packaged products that easily appeals to the eye.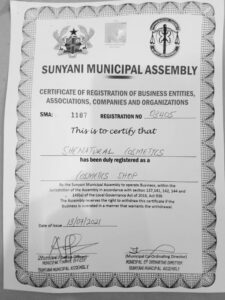 For wholesale and retail of their products, "Shenatural Hair Nutriment, Shenatural Mosturizing Conditioner, Shenatural Herbal Deep Cleansing Shampoo", contact them on +233503124083 (WhatsApp and phone call) or email them via [email protected].
Check out cedi's position on African currencies 'league table'


Out of 15 top currencies on the African continent tracked by Joy Business, the Ghana cedi is presently placed 7th in terms of league of best performing currencies, despite the recent pressures on the local currency.

It is performing better than the South African rand (-8.07%), the Nigerian naira (-7.37%) and the CFA (-4.39%), and could replicate the record performance last year where it lost only 3.5% in value to the American 'greenback'.

So far, it has depreciated by about 1.30% to the US dollar, selling at about ¢6.5 to the US dollar on the interbank forex market.

Analysts have, however, calmed market sentiments about the recent persistent depreciation.

This is because the local currency will be bolstered by the $1 billion Special Drawing Rights from the International Monetary Fund and the expected COCOBOD Loan Syndication in September or October 2021.

Importantly, the current pricing of the cedi to the dollar is also within the range of many research institutions' forecast for the year.

Currency Analyst at Databank Research, Courage Boti, told Joy Business the outlook of the cedi is stronger despite the risk.

"If you look at the future and the inflows that will come to boost our reserves, it looks like the cedi will end the year on a much stable note than we've seen in time past. Based on this, I think the outlook is rather more optimistic given the flows that we expect over the period.

"But of course, there is increasing risk in the quantitative easing in the US and other places, which means that sell-offs on the market will continue", he added.

Cedi forecast to end year within ¢6.14 and ¢6.32 to dollar

Whilst Fitch Solutions is projecting ¢6.32 pesewas to a dollar by the end of the year, Databank Research is predicting ¢6.14 pesewas, about 3 percentage point's depreciation.

Fitch attributed a rebound of the global economy which will stimulate economic activities, as the rationale behind its end-year cedi to dollar rate of ¢6.32, a little above 4% depreciation.

Databank on the other hand said the recent portfolio-induced pressure tampered with its earlier optimism.

However, it believes the cedi should remain supported by the gross forex reserves of about $10.99 billion.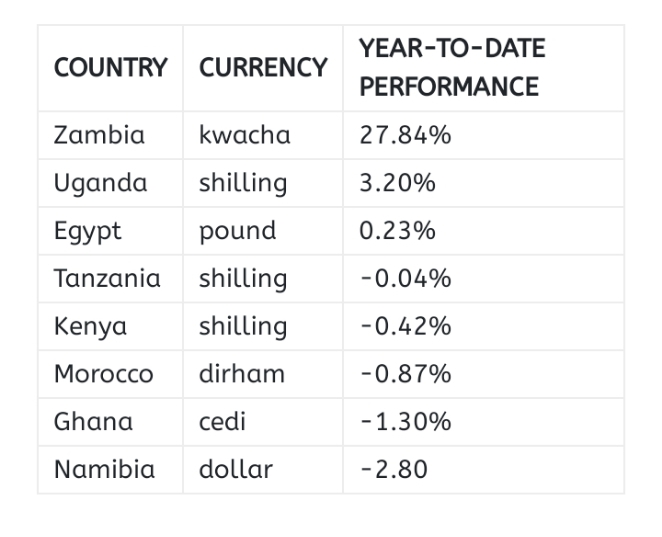 Source :Charles Nixon yeboah