I Am The Only Musician Giving A Fan A Brand New Lexus On Christmas Day – Dj Azonto Brags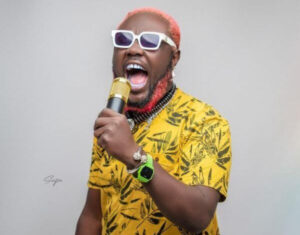 Ghanaian Amapaino king DJ Azonto says his fans have been supportive throughout his career, and gifting them a car this Christmas is the least he could do.
The "Fa Ne Fom" hitmaker is set to give away a brand new Lexus Sports Carto to a fan at the "DJ Azonto Live" concert at Kwashieman Park on Christmas Day, come Sunday.
According to the Amapiano King, he has his fans' best interests at heart and has always thought of doing something big for them.
"The year is about to end, and I thought of doing something no artiste has ever done in Ghana. Aside giving a free concert to them, I will be giving away a new car on Christmas Day during the 'Fa No Fom' dance challenge.
"I urge my fans to come in large numbers as there will be lots of food and drinks, and they should not be left out of the fun," he said in an interview.
The highly anticipated concert would see DJ Azonto, a multiple award-winning musician, host 20 top music artistes in one of the biggest music concerts during the festive season.
Shatana's Song Goes Viral With Atopa Dance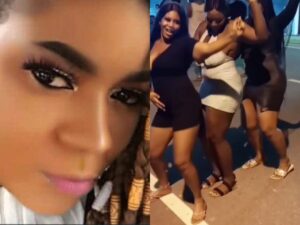 Songstress and queen of conscious music in Ghana, Shatana has entered the trends on social media with her newly released single, "Ka Ne Wu". The song which was released a week ago has appealed to the masses and music lovers. Due to this, many are those who are making videos with it on all media fora.
The masterpiece, "Ka Ne Wu" posits that being truthful always is the key to self actualization and success. Speaking truth  to power without favour is prime in all our endeavors. Also the musician talked about past leaders and influential people who spoke the truth to death but their legacies lives on.
The song which is a mid tempo although didactic will get you grooving owing to the sweet melodies which spices it. This is the more reason, fans could not help but go gaga with the song all over social media. As ladies twerked wildly to the beat and gentlemen danced with their girlfriends with it, another sect also replicated the lyrics with a skit or role play.
Enjoy a compilation of the videos from below.
Also stream, download, listen, enjoy, and share "Ka Ne Wu" by Shatana from below.
Fans Angry After Dj Azonto's Fa No Fom Snubbed From VGMA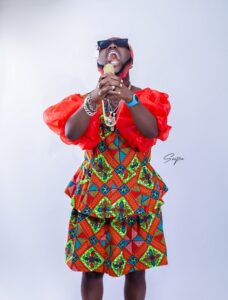 Music fans of musician Mark Kwesi Arthur popularly known as DJ Azonto are up in arms after their favorite artist hit song "Fa No Fom" was snubbed from the "Most Popular Song" category at the Vodafone Ghana Music Awards (VGMAs).
Undoubtedly, DJ Azonto is a rising star and has been making waves in the Ghanaian music industry for the some months now. He has released several critically acclaimed hit songs including "Fa No Fom", and has been praised for his unique sound and style.
The Amapiano king has also been featured in several major music festivals and has been nominated for several awards
However, despite his music success, DJ Azonto's "Fa No Fom" was not nominated for any awards at the VGMA. This has caused a huge uproar among his fans, who have taken to social media to express their outrage. Many of them have accused the VGMA of being biased and unfair, and have called for the artist to be recognized for his talent and creativity.
It remains to be seen if the VGMA will take notice of the outcry from the artist's fans and reconsider their decision which is highly
Impossible. In the meantime, DJ Azonto's fans will continue to show their support and make their voices heard.
See screenshot below