Dj Linkup – Gospel Mix 2021-2022 (Mixed By Dj Linkup)
DJ Linkup, eminent Ghanaian Disc Jockey, adds this relentless blend to our playlist named "Gospel Blend (2021/2022)", a mp3 melody from performers like Celestine Donkor, Diana Hamilton, Ohemaa Benevolence, and so on.
Gospel Blend by DJ Linkup' is an incredible piece of Gospel music you would need to perpetually add to your gospel playlist and play.
Tune in and download this exquisite tune "DJ Linkup – Gospel Blend (2021/2022)" mp3 beneath. Remember to impart to companions and friends and family.
Black Action Gang Set To Release A New Single After Debut Album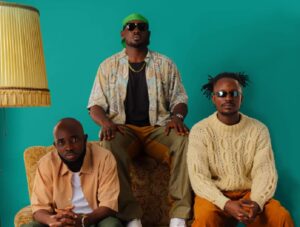 Ghanaian drill and hip hop rappers, Black Action Gang is set to release a new single after releasing their debut album.
The trio released their debut album titled "God Is A Rapper" in December 2022. The album has received positive feedback from music lovers across the world.
In an interview with wysepromotions.com, the group revealed that they are about to drop a new single dubbed "Sad Song".
"The upcoming single talks about struggles and breaking free from whoever looked down on us and how we've been able to make it this far regardless", they said.
"Sad Song" is a hip hop song produced by Xboifriend On It and it features Tray LA.
Check out "God Is A Rapper" below as you anticipate this new single.
Korkorti Asamoah – Meba (Prod. By Skybeat Classic)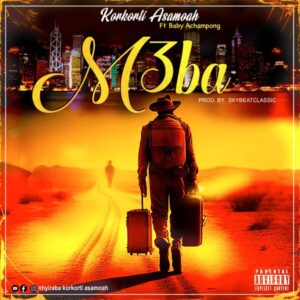 Ghana's vibrant music scene has once again been graced by the melodious tunes of highlife sensation, Korkorti Asamoah. With his latest release titled 'Meba,' produced by the talented Skybeat Classic, Korkorti takes listeners on a poignant journey through life's highs and lows.
In 'Meba,' Korkorti Asamoah's silky-smooth voice serves as a vessel for raw emotion, as he delves deep into the ebbs and flows of existence. The song opens with a soul-stirring melody that immediately captures the heart, setting the tone for a musical experience like no other. As the lyrics unfold, Korkorti's storytelling prowess becomes evident, painting vivid pictures of life's unpredictable nature.
Korkorti's lyrics in 'Meba' don't just dwell on life's challenges; they also emphasize the valuable lessons that can be gleaned from adversity. His message is clear: no matter the obstacles we face, we have the power to rise above them and emerge stronger and wiser.
The instrumental brilliance brought to 'Meba' by Skybeat Classic cannot be overstated. The production is a perfect marriage of modern soundscapes and traditional highlife elements, making it a captivating sonic experience. The seamless fusion of various musical elements highlights the rich tapestry of Ghana's musical heritage while keeping the song fresh and contemporary.
Korkorti Asamoah's 'Meba' is more than just a song; it's a musical journey that resonates with the essence of life itself. With its compelling storytelling, emotive vocals, and expert production, 'Meba' stands as a testament to Korkorti's talent as a highlife musician.
In a world filled with uncertainty, 'Meba' serves as a reminder to embrace life in all its facets, to cherish the highs and learn from the lows. Korkorti Asamoah's latest offering is a gift to music enthusiasts, a song that touches the heart and soul, and a reminder that, in the end, life's unpredictability is what makes it beautiful.