Soundcard – Star Life (EP Release)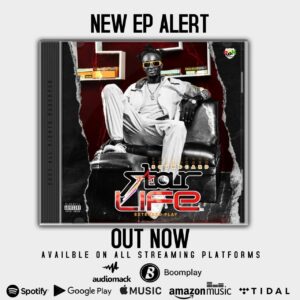 Dancehall cum Afrobeat youngster, Soundcard is out with a brand new EP which he titles Star Life. The EP has got the fusion of all genres of music put together into a unit.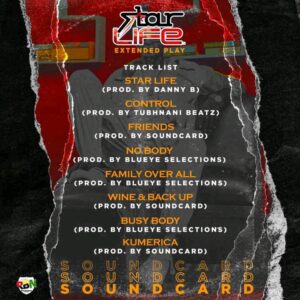 The Star Life EP is made up of 8 songs with 4 producers who worked on the whole project. Danny B produced track 1 which is titled, 'Star Life', Tubhani Muzik  produced the second track which is, 'Control'. Soundcard himself produced tracks , 5, 'Wine And Back Up'  and 8, 'Kumerica'. Blueye Selections produced tracks 4 which is titled, 'Nobody'. and track 7, titled, 'Busy Body'.
Buy, stream, enjoy and share the Star Life EP from below;
Emex Shares His Story Through New Single 'Faith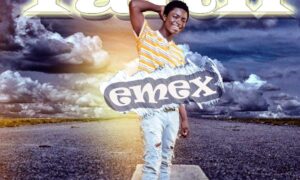 Fast rising musician Emex, is out with a new song and he labels this one 'Faith'. Being new to the game, he step up to make an impact with his first release of the year 2022.
Being signed to Agyengo Entertainment, the label and the artiste promise to thrill fans and loved ones with the best as they usher into the new year on a good note, however, 'Faith' is a true life story of many which has been translated into music. The low tempo song is meant to speak for many who are going through similar issues.
The song is intended to make a huge impact and communicate into the lives of many. Emex had a great delivery on the song. The content is worth listening to and anyone who loves good music will credit this young champ for a great work done.
Agyengo Entertainment on the other hand laments on grooming and bring out more talents and Emex is no exception but a true symbol of a great talent.
'Faith' is out on all digital platforms, do well to stream it and don't forget to share as well.
Music: Forgive Kd – Yenda
Musician "Forgive Kid" releases a new song titled "Yenda" listen below.