Jagonzy Releases New Visuals For 'Win' Which Is Off His New Chapter Album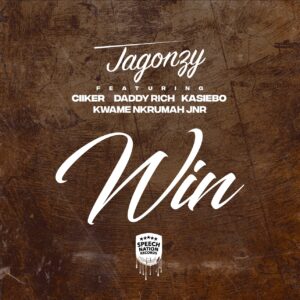 Julian Kojo Asiedu known in the showbiz world as Jagonzy has exclusively dropped one of the most talked about joints on his 'New Chapter Album' dubbed, 'Win'. 'Win' which is the 2nd track off the album is steadily climbing charts since its release in June last year.
According to Jagonzy, since we have began a fresh year, it will be prudent enough for us to kickstart with some  positive energy, build a strong band of momentum and start the year with some self motivation. There is no other song than 'Win' which is full of good soothing vibes to do just those tasks.
The songs which features the new chapter crew, "Ciiker, Daddy Rich, Kasiebo and Kwame Nkrumah Junior" talks about a new chapter of life, self motivation, money, women, being a better person and anything positive.
Jagonzy has assured his fans that he will be dropping 3 more videos from the new chapter project, a Hiphop project, a project that everyone can connect to then an Afrobeat project which features a new breed of talents.
Enjoy the audio and visuals of "Win" from below. Don't forget to share them.
Shatana Drops Fresh Visuals Of Controversial "Lipo Lipo" Song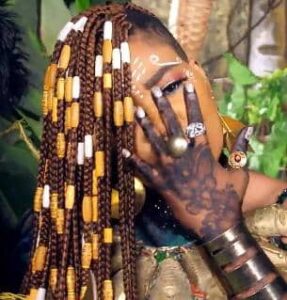 The queen of conscious music in Ghana, Shatana has released the visuals of her much anticipated song, "Lipo Lipo". "Lipo Lipo" which is a fancy way of referring to the term, "Liposuction" which is the technique in cosmetic surgery for removing excess fat from under the skin by suction. The excess fat is mostly infused to the butts to make them bigger.
This practice has been the order of the day where even celebrities are involved and normalizing it . This in turn is psyching the youth to get involved with the act . Shatana as a musician and social vigilante released "Lipo Lipo" to counteract the routine which is fast becoming normal in the society. She enlightened the effects of the procedure, and touched on the pride of staying natural and the confidence it carries.
Owing to the didactic nature of the song, it garnered massive airplays on radio spaces. This informed Shatana's team to get a video done, which they did. The music video adores culture and purity, the virtue of staying original and default was strongly advocated in the video. Also, art was a tool that was colourfully displayed to reverence the artiste's stand or believe on the subject matter.
Without wetting your appetite further,  I present to you, the visuals of "Lipo Lipo" by Shatana. Watch, enjoy and share the video and song from below.
Tess Positivity — Don't Waste Your Time (Prod. By B2 & PP Blaq)
Budding artiste, Tess Positivity after a brief break is back with a motivational jam to inspire the youth to aspire to achieve their goals in life before the expire.
As the title suggests, "Don't Waste Your Time" tells the youth to stay focused in life and not waste time doing unnecessary stuff that will wear off their lives, as time waits for no man.
The song as produced by B2 and PP Blaq is also groovy and danceable though inspirational.
Without much ado, I present to you, "Don't Waste Your Time" by Tess Positivity. Download, stream, enjoy and share from below.