A Look Into The Life Of International Promoter, Jagonzy's Life As He Celebrates His Birthday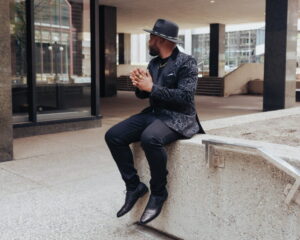 Multi talented Ghanaian entertainer and philanthropist, Jagonzy is celebrating his birthday today. Jagonzy, born Julian Kojo Asiedu has paid his dues to the Ghanaian Showbiz in the diaspora.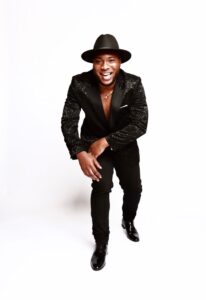 The award winning entertainment mogul, is the Co – Founder  of the Shutdown Franchise that hosts parties and concerts that brings together all cultures under one roof in most parts of the USA.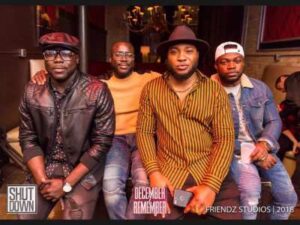 The super event promoter, who was born in 1989 has organized, worked with and promoted numerous successful shows for artistes like the legendary Kojo Antwi, Bisa Kdei, Kwaw Kese, Rema, Flavour, Edem, Medikal, Ras Kuuku and many more under the Jagonzy brand and the Shutdown Franchise.
Jagonzy is the first Ghanaian promoter to have released an album that has 18 songs which features 50 talented artistes. The album, "The New Chapter" which is his maiden, has received much love and support from the music fraternity in Ghana and Africa as a whole.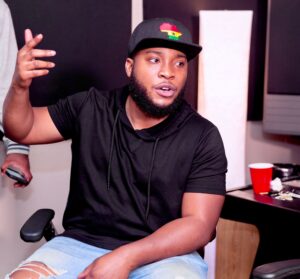 From the whole board of Ghvibe.com, we say a happy Birthday to you, Jagonzy. Enjoy your day full of blessings.
Check out his album, "The New Chapter" from below.
Joseph Matthew Makes Top 10 Music Chart With "Promise Land"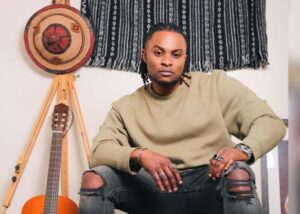 Afro-gospel vanguard, Joseph Matthew has made it unto Adom FM's Top 10 Music Chart with his newest song, "Promise Land".
Adom Top 10 Coutdown Chart, hosted by popular broadcaster, Kwamena Idan is one of the most vibrant music charts in Ghana, that is genuinely accepted by all.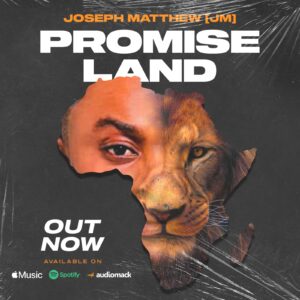 "Promise Land" released a couple of weeks ago has enjoyed massive airplay on traditional media in and around the country. The song amplifies the need for Africans to come together to seek knowledge from God to help us utilize the resources he gave us, in order to become the world's favorite. The numbers "Promise Land" has garnered shows that indeed, it deserves the spot it has on the chat.
The Ghanaian UK based artiste, Joseph Matthew owing to his musical prowess displayed unending in his songs has again bagged a nomination in this year's music awards UK.
Checkout "Promise Land" from below and do not forget to share as well.
First Capital Music And Xtreme Reggae Dancehall International Launches, "Gucci Riddim Africa Prelude"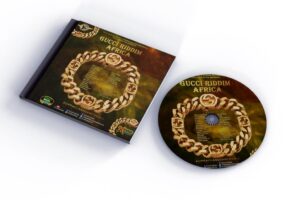 Gucci Riddim Africa Prelude is the introduction of the Gucci Riddim Africa project which is a collaboration between Gucci Boss of First Capital Music of Jamaica and Don Crosses of Xtreme Reggae Dancehall International promotion Hub.
The main motive behind this project is to unearth real reggae dancehall artists who don't have the privilege to embark on the Jamaican Riddim project and also to collaborate and give them the confidence that there's always a possibility if you believe in your vision.
The Gucci Riddim Africa Prelude is a three-minute mix of selected artists or musicians.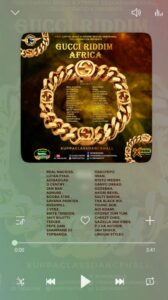 Gucci Boss, Lutan Fyah, Adibadgad, Savannah painter, Rvshwill, Booba star, j Vybz, G star, Pepedan, D century, Ashure, Jan bad, Brite tension and champagne de top banga are the artists representing Jamaicans.
While Osagyefo, IWAN, Rysto Weeny, Dedebah, Akori Revel from (Chile), Tha blackboi, Otopey Tumtum, Salty baron, Cheezy chee, Adikoami, Linguai style, Gazella JAH Vine, Pj d Arthur, Ganyo dread and many more sensational Ghanaian artists are representing Ghana.
DJ Treasure is the official DJ for the Gucci Riddim Africa project.
The full project will be ready, on all digital platforms and my social media handles as well.
Watch out for the full project!!
Gucci riddim Africa Prelude, Uppaclassdancehall