Artiste Profile: Meet Tess Positivity, The Young Musician Who Desires Affecting The Society Positively With Music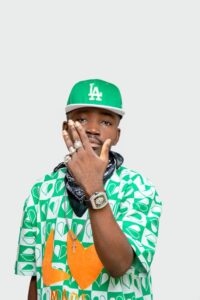 Tess Positivity, who is cleped Osmanu Suraj is a young musician who hails from Akwatia in the Eastern Region of Ghana. Born on the 30th of March 1999, Tess Positivity had his basic education at Akwatia Ghana Company of Diamonds     L/A school in Eastern Region. He then moved on Adiembra Senior High School in Sekondi, found in the Western Region of Ghana, where he had his high school education.
Tess' love of music started very early because both of his parents were staunch lovers of music who listened to varied song genres at home. This culture influenced the musician's career greatly. Tess Positivity had always sang renditions of other artistes' songs to friends and they always loved it very much. This pricked him to fully enter into music.
His artistic name, "Tess Positivity" has an indepth meaning which is quite fascinating. The "TESS" is an acronym that means "The Excellent Song Singer". Together with the Positivity, it means that an excellent singer who is in the game to effect positivity. The aim of Tess Positivity is to produce good songs that will help psych the youth to become better members of the society. Tess says he adores and listens to almost all musicians but he does not have a fixed role model because he came with his own style.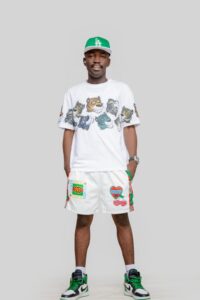 Tess Positivity emerged into the music scene officially in 2019 with a street banger that was dubbed, "Hustlers Anthem" which was all over the place. He then followed it up with "Thank You" which solidified his stake as a singer in the industry.  He then got the chance to join the Ghana Police Service in 2021, thereby pausing music for a short while.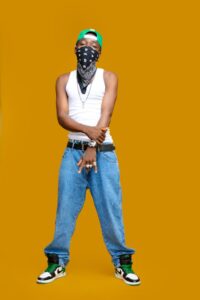 Tess Positivity is back again after his year's break and anticipating to release a new one he titles, ,"Don't Waste Your Time".
Follow Tess Positivity on the following social media handles.
Facebook:Tess Positivity/Tess Positivity (Page)
Instagram: tesspositivity
Twitter: Tess Positivity
Tik Tok: Tess Positivity
YouTube: Tess Positivity
"If You Want Good Husbands Fix Your Brains Not Your Body" – Shatana Shades Slay Queens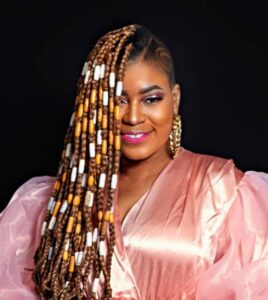 Firebrand, Shatana has vented her spleen on "slay queens" who have developed the habit of enhancing their bodies to attract men to do their biddings. Shatana explained that although men may seem to be in tune with such ladies, it is mostly for a moment when these men see that such ladies bring nothing to the table.
She advised that it will be in their own interest if they invest those huge monies spent on enhancing their bodies to "fix their brains" to gain knowledge instead. She quizzed that after all the liposuctions, artificial implants yo enlarge breasts, tummy trimming and tucking, why are these ladies still single? The irony!
Checkout the video of what she projected in its entirety from below.
The vociferous songstress, Shatana has a new jam out titled, "Dem No Reach" which features Kiaani. The song's subject matter is akin to the power of God working over principalilties and making one utterly prosperous. Checkout the record from below.
Management Of Nhyiraba Kojo Has Finally Released Press Statement To Confirm Jail Sentence Of Their Boss [Read Full Statement]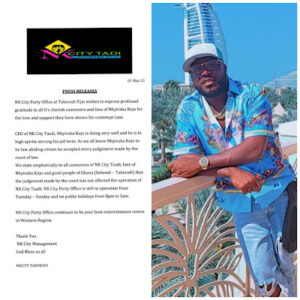 NK City Party Office at Takoradi Fijai wishes to express profound gratitude to all it's cherish customers and fans of Nhyiraba Kojo for the love and support they have shown his contempt case.
CEO of NK City Taadi, Nhyiraba Kojo is doing very well and he is in high spirits serving his jail term. As we all know Nhyiraba Kojo to be law abiding citizen he accepted every judgement made by the court of law.
We state emphatically to all customers of NK City Taadi, fans of Nhyiraba Kojo and good people of Ghana (Sekondi – Takoradi) that the judgement made by the court has not affected the operation of NK City Taadi. NK City Party Office is still in operation from Tuesday – Sunday and on public holidays from 8pm to 5am.
NK City Party Office continues to be your best entertainment centre in Western Region.