Gospel And Secular Music Collaborations Are Not Evil" – Joseph Matthew Advocates

Conversations about Gospel Artistes working with their secular colleagues have sparked outrageous backlashes from many of the Christian faith but Gospel artiste, Joseph Mathew thinks otherwise. He asserts that there is no point having such discussions particularly when the good book, The Holy Bible  commissions Christians to show love towards all and sundry. Also he said that Jesus Christ himself sat mostly with sinners during his days because it was them that needed saving.
He maintained the view that Christians should not be 'unequally yoked' as defense of critics against gospel and secular music collaborations, was not a demonstration of love.
"I hate to say that religious people, especially people of the Christian faith are the most judgmental. We are always quick to dissaociate ourselves from people who don't share our beliefs, doctrines and way of life.
But the question is 'how do you share what you believe in without any relationship with the other party? Most of the time, Gospel artistes are the ones who invite secular acts for features. With such a move, the Gospel musicians are able to preach and share their beliefs and sincerely, I think it is an opportunity to win someone over.
Perhaps, when we look beyond the 'unequally yoked' mantra and consider how we can positively impact others with our beliefs, this debate will end", he expressed.
Joseph Mathew is a Ghanaian-UK based Gospel artiste making steady progress back home.
With songs such as Halleluyah, Nyame Ye, My Story, Not Alone and The Name gaining some popularity in Ghana, Joseph was emboldened to host his maiden concert at the Perez Dome in May last year.
The artiste who is currently promoting his latest song, Blessed identifies himself as an urban artiste but there is more to him.
His style is an infusion of what he says is neotonic Afrobeats, rap and contemporary Highlife.
Joseph Matthew, the proffer of Afro-gospel music in Ghana, also mentioned that there was no point comparing artistes from Ghana to Nigeria because Ghana had proven itself worthy in the affairs of music in the sub region.
"Ghana is like a state in Nigeria. Our population is less than 40 million as  compared to Nigeria with over 300 million people. So with this disposition, our present influence and contribution to music in Africa and beyond, we are even doing well," he said.
Checkout Joseph Matthew's newest Afro-gospel song he titles "Blessed" from below.
Source: Graphic Showbiz
Joseph Matthew Makes Top 10 Music Chart With "Promise Land"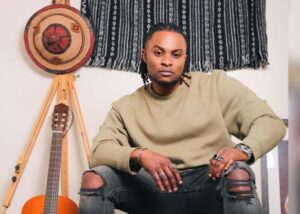 Afro-gospel vanguard, Joseph Matthew has made it unto Adom FM's Top 10 Music Chart with his newest song, "Promise Land".
Adom Top 10 Coutdown Chart, hosted by popular broadcaster, Kwamena Idan is one of the most vibrant music charts in Ghana, that is genuinely accepted by all.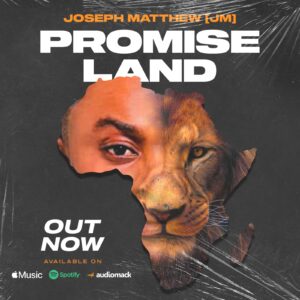 "Promise Land" released a couple of weeks ago has enjoyed massive airplay on traditional media in and around the country. The song amplifies the need for Africans to come together to seek knowledge from God to help us utilize the resources he gave us, in order to become the world's favorite. The numbers "Promise Land" has garnered shows that indeed, it deserves the spot it has on the chat.
The Ghanaian UK based artiste, Joseph Matthew owing to his musical prowess displayed unending in his songs has again bagged a nomination in this year's music awards UK.
Checkout "Promise Land" from below and do not forget to share as well.
First Capital Music And Xtreme Reggae Dancehall International Launches, "Gucci Riddim Africa Prelude"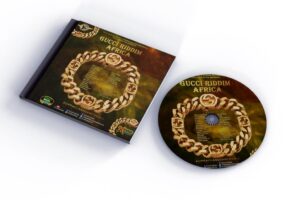 Gucci Riddim Africa Prelude is the introduction of the Gucci Riddim Africa project which is a collaboration between Gucci Boss of First Capital Music of Jamaica and Don Crosses of Xtreme Reggae Dancehall International promotion Hub.
The main motive behind this project is to unearth real reggae dancehall artists who don't have the privilege to embark on the Jamaican Riddim project and also to collaborate and give them the confidence that there's always a possibility if you believe in your vision.
The Gucci Riddim Africa Prelude is a three-minute mix of selected artists or musicians.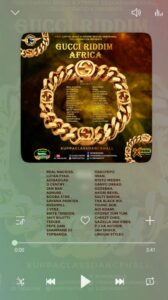 Gucci Boss, Lutan Fyah, Adibadgad, Savannah painter, Rvshwill, Booba star, j Vybz, G star, Pepedan, D century, Ashure, Jan bad, Brite tension and champagne de top banga are the artists representing Jamaicans.
While Osagyefo, IWAN, Rysto Weeny, Dedebah, Akori Revel from (Chile), Tha blackboi, Otopey Tumtum, Salty baron, Cheezy chee, Adikoami, Linguai style, Gazella JAH Vine, Pj d Arthur, Ganyo dread and many more sensational Ghanaian artists are representing Ghana.
DJ Treasure is the official DJ for the Gucci Riddim Africa project.
The full project will be ready, on all digital platforms and my social media handles as well.
Watch out for the full project!!
Gucci riddim Africa Prelude, Uppaclassdancehall