Gospel And Secular Music Collaborations Are Not Evil" – Joseph Matthew Advocates

Conversations about Gospel Artistes working with their secular colleagues have sparked outrageous backlashes from many of the Christian faith but Gospel artiste, Joseph Mathew thinks otherwise. He asserts that there is no point having such discussions particularly when the good book, The Holy Bible  commissions Christians to show love towards all and sundry. Also he said that Jesus Christ himself sat mostly with sinners during his days because it was them that needed saving.
He maintained the view that Christians should not be 'unequally yoked' as defense of critics against gospel and secular music collaborations, was not a demonstration of love.
"I hate to say that religious people, especially people of the Christian faith are the most judgmental. We are always quick to dissaociate ourselves from people who don't share our beliefs, doctrines and way of life.
But the question is 'how do you share what you believe in without any relationship with the other party? Most of the time, Gospel artistes are the ones who invite secular acts for features. With such a move, the Gospel musicians are able to preach and share their beliefs and sincerely, I think it is an opportunity to win someone over.
Perhaps, when we look beyond the 'unequally yoked' mantra and consider how we can positively impact others with our beliefs, this debate will end", he expressed.
Joseph Mathew is a Ghanaian-UK based Gospel artiste making steady progress back home.
With songs such as Halleluyah, Nyame Ye, My Story, Not Alone and The Name gaining some popularity in Ghana, Joseph was emboldened to host his maiden concert at the Perez Dome in May last year.
The artiste who is currently promoting his latest song, Blessed identifies himself as an urban artiste but there is more to him.
His style is an infusion of what he says is neotonic Afrobeats, rap and contemporary Highlife.
Joseph Matthew, the proffer of Afro-gospel music in Ghana, also mentioned that there was no point comparing artistes from Ghana to Nigeria because Ghana had proven itself worthy in the affairs of music in the sub region.
"Ghana is like a state in Nigeria. Our population is less than 40 million as  compared to Nigeria with over 300 million people. So with this disposition, our present influence and contribution to music in Africa and beyond, we are even doing well," he said.
Checkout Joseph Matthew's newest Afro-gospel song he titles "Blessed" from below.
Source: Graphic Showbiz
Artiste Profile: Meet Tess Positivity, The Young Musician Who Desires Affecting The Society Positively With Music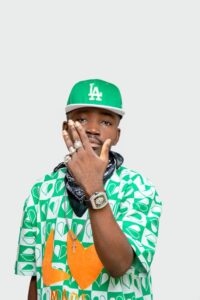 Tess Positivity, who is cleped Osmanu Suraj is a young musician who hails from Akwatia in the Eastern Region of Ghana. Born on the 30th of March 1999, Tess Positivity had his basic education at Akwatia Ghana Company of Diamonds     L/A school in Eastern Region. He then moved on Adiembra Senior High School in Sekondi, found in the Western Region of Ghana, where he had his high school education.
Tess' love of music started very early because both of his parents were staunch lovers of music who listened to varied song genres at home. This culture influenced the musician's career greatly. Tess Positivity had always sang renditions of other artistes' songs to friends and they always loved it very much. This pricked him to fully enter into music.
His artistic name, "Tess Positivity" has an indepth meaning which is quite fascinating. The "TESS" is an acronym that means "The Excellent Song Singer". Together with the Positivity, it means that an excellent singer who is in the game to effect positivity. The aim of Tess Positivity is to produce good songs that will help psych the youth to become better members of the society. Tess says he adores and listens to almost all musicians but he does not have a fixed role model because he came with his own style.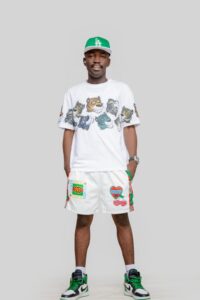 Tess Positivity emerged into the music scene officially in 2019 with a street banger that was dubbed, "Hustlers Anthem" which was all over the place. He then followed it up with "Thank You" which solidified his stake as a singer in the industry.  He then got the chance to join the Ghana Police Service in 2021, thereby pausing music for a short while.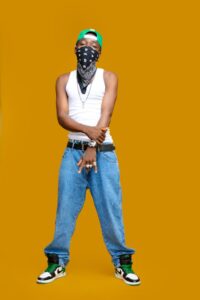 Tess Positivity is back again after his year's break and anticipating to release a new one he titles, ,"Don't Waste Your Time".
Follow Tess Positivity on the following social media handles.
Facebook:Tess Positivity/Tess Positivity (Page)
Instagram: tesspositivity
Twitter: Tess Positivity
Tik Tok: Tess Positivity
YouTube: Tess Positivity
"I am Excited Afro Gospel Is Now Getting Recognition In Ghana" – Joseph Matthew Admonishes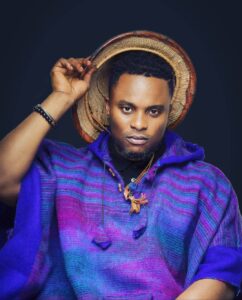 For so long a time, the Ghanaian Gospel institute was retarded in growth in event of the international front. The standardized format for Gospel music in Ghana was stagnant for a donkeys years.
The face lift started gradually from the contemporary gospel crooners like Cwesi Oteng, Sonnie Badu, Joe Mettle, Diana Hamilton, et al. There was still room for further improvement because the gospel as according to Mark 15:16 expressed instructed christians to go through every nook and cranny to preach the word. It was therefore the duty of Gospel musicians to convert the word to the very end of the streets in the language they understood best.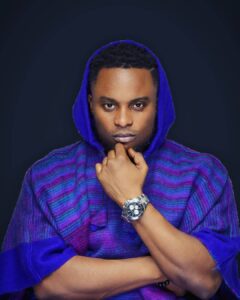 Joseph Matthew the ideator of Afro Gospel music in Ghana saw the vision from afar and moved the motion. Although there were criticism against the novel genre, Joseph Matthew pushed it the more further.
His songs like Hallelujah, My Story, Nyame Ye, etc has domineered most Gospel cultures outside Ghana but was finding it difficult to gain roots in Ghana because most thought the genre was cumbersome. Then his songs like, "Not Alone", "The Name" started gaining roots in the Gospel circles in Ghana because the broad genre "Afro" was fast gaining roots in all music spheres around the world. What actually broke the camel's back for the total acceptance of the "Afro Gospel" genre was his latest song, "Blessed" close to a year ago. The song climbed music charts both on radio and TV in Ghana. The masses on the streets and in churches also trumpeted the jam excessively. It was no doubt that the genre was now fully functional and Ghanaians were in tune with it.
Then dropped new crop of Gospel artistes like Evans Scott, who had a smashing Afro Gospel hit song titled "Mapeke" last year, Kneeded, Lucky Ekeh, Kingzkid, Fresh Joy Music and a host of other young upcomings who have adopted the genre and making good use of it.
This year's FootPrint TV's Celebrity Hangout Party saw ace Gospel musicians appreciating the new crop of Gospel musicians who specialize in urban gospel and the novel genre "Afro Gospel".
In an interview with Joseph Matthew on what his thoughts were about the rise of the new genre which he played a key part of, he disclosed that he was overwhelmingly excited and feel fulfilled that at last the Ghanaian Gospel industry is in tune with the new genre. He also prayed them to support them the younglings who have made it a point in their career to do new things to help push the gospel of Jesus Christ to the ends of the earth.
Check out Joseph Matthew's "Blessed" from below.