Realkings Empire Signed Artiste, Currie Won The Best Vocalist Award At ARMA 21
It was of no wonder when a resounding applause followed as the music goddess, Currie's name was mentioned and adjudged the overall vocalist of the year at the just ended Ashanti Region Music Awards 21(ARMA 21). She has done indisputably well during the year under review and the work she put in cannot just be swept under a carpet without getting the necessary accolades.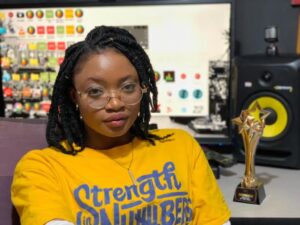 It was during the year under reveal that she released her much revered EP, 'The Journey EP" which exhumed her lyrical prowess to the music world and won her vocal places. The five track EP which was on charts and rotation on radio had four out of the five tracks being RnB and the odd as a dancehall song.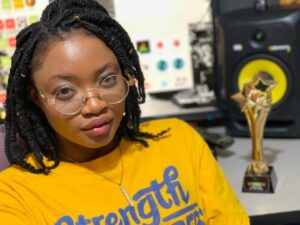 The 'Best Vocalist Of The Year' category had the likes of Mr. Percy, Koby Tuesday, Tina Brown Africa, Ohemaa Eunice, etc competing but Currie sufficed above all. The Realkings Empire signee, Currie promises her fans that they should keep on supporting her as age unravels to full length her talent in music.
Checkout Currie's The Journey EP from below.
Also follow Currie on the following social media platforms.
Instagram – kanzytcurrie
Facebook – IamCurrie IamCurrie
"If You Want Good Husbands Fix Your Brains Not Your Body" – Shatana Shades Slay Queens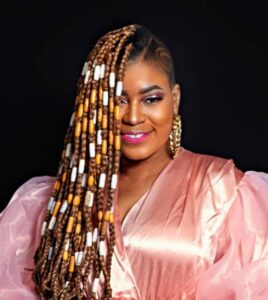 Firebrand, Shatana has vented her spleen on "slay queens" who have developed the habit of enhancing their bodies to attract men to do their biddings. Shatana explained that although men may seem to be in tune with such ladies, it is mostly for a moment when these men see that such ladies bring nothing to the table.
She advised that it will be in their own interest if they invest those huge monies spent on enhancing their bodies to "fix their brains" to gain knowledge instead. She quizzed that after all the liposuctions, artificial implants yo enlarge breasts, tummy trimming and tucking, why are these ladies still single? The irony!
Checkout the video of what she projected in its entirety from below.
The vociferous songstress, Shatana has a new jam out titled, "Dem No Reach" which features Kiaani. The song's subject matter is akin to the power of God working over principalilties and making one utterly prosperous. Checkout the record from below.
Management Of Nhyiraba Kojo Has Finally Released Press Statement To Confirm Jail Sentence Of Their Boss [Read Full Statement]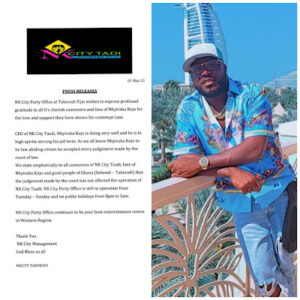 NK City Party Office at Takoradi Fijai wishes to express profound gratitude to all it's cherish customers and fans of Nhyiraba Kojo for the love and support they have shown his contempt case.
CEO of NK City Taadi, Nhyiraba Kojo is doing very well and he is in high spirits serving his jail term. As we all know Nhyiraba Kojo to be law abiding citizen he accepted every judgement made by the court of law.
We state emphatically to all customers of NK City Taadi, fans of Nhyiraba Kojo and good people of Ghana (Sekondi – Takoradi) that the judgement made by the court has not affected the operation of NK City Taadi. NK City Party Office is still in operation from Tuesday – Sunday and on public holidays from 8pm to 5am.
NK City Party Office continues to be your best entertainment centre in Western Region.