"I am Excited Afro Gospel Is Now Getting Recognition In Ghana" – Joseph Matthew Admonishes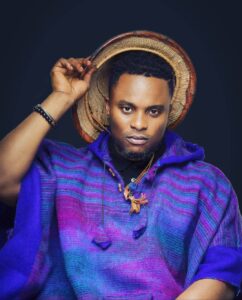 For so long a time, the Ghanaian Gospel institute was retarded in growth in event of the international front. The standardized format for Gospel music in Ghana was stagnant for a donkeys years.
The face lift started gradually from the contemporary gospel crooners like Cwesi Oteng, Sonnie Badu, Joe Mettle, Diana Hamilton, et al. There was still room for further improvement because the gospel as according to Mark 15:16 expressed instructed christians to go through every nook and cranny to preach the word. It was therefore the duty of Gospel musicians to convert the word to the very end of the streets in the language they understood best.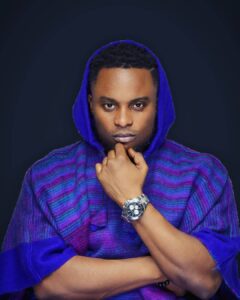 Joseph Matthew the ideator of Afro Gospel music in Ghana saw the vision from afar and moved the motion. Although there were criticism against the novel genre, Joseph Matthew pushed it the more further.
His songs like Hallelujah, My Story, Nyame Ye, etc has domineered most Gospel cultures outside Ghana but was finding it difficult to gain roots in Ghana because most thought the genre was cumbersome. Then his songs like, "Not Alone", "The Name" started gaining roots in the Gospel circles in Ghana because the broad genre "Afro" was fast gaining roots in all music spheres around the world. What actually broke the camel's back for the total acceptance of the "Afro Gospel" genre was his latest song, "Blessed" close to a year ago. The song climbed music charts both on radio and TV in Ghana. The masses on the streets and in churches also trumpeted the jam excessively. It was no doubt that the genre was now fully functional and Ghanaians were in tune with it.
Then dropped new crop of Gospel artistes like Evans Scott, who had a smashing Afro Gospel hit song titled "Mapeke" last year, Kneeded, Lucky Ekeh, Kingzkid, Fresh Joy Music and a host of other young upcomings who have adopted the genre and making good use of it.
This year's FootPrint TV's Celebrity Hangout Party saw ace Gospel musicians appreciating the new crop of Gospel musicians who specialize in urban gospel and the novel genre "Afro Gospel".
In an interview with Joseph Matthew on what his thoughts were about the rise of the new genre which he played a key part of, he disclosed that he was overwhelmingly excited and feel fulfilled that at last the Ghanaian Gospel industry is in tune with the new genre. He also prayed them to support them the younglings who have made it a point in their career to do new things to help push the gospel of Jesus Christ to the ends of the earth.
Check out Joseph Matthew's "Blessed" from below.
"If You Want Good Husbands Fix Your Brains Not Your Body" – Shatana Shades Slay Queens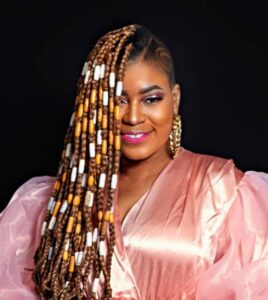 Firebrand, Shatana has vented her spleen on "slay queens" who have developed the habit of enhancing their bodies to attract men to do their biddings. Shatana explained that although men may seem to be in tune with such ladies, it is mostly for a moment when these men see that such ladies bring nothing to the table.
She advised that it will be in their own interest if they invest those huge monies spent on enhancing their bodies to "fix their brains" to gain knowledge instead. She quizzed that after all the liposuctions, artificial implants yo enlarge breasts, tummy trimming and tucking, why are these ladies still single? The irony!
Checkout the video of what she projected in its entirety from below.
The vociferous songstress, Shatana has a new jam out titled, "Dem No Reach" which features Kiaani. The song's subject matter is akin to the power of God working over principalilties and making one utterly prosperous. Checkout the record from below.
Management Of Nhyiraba Kojo Has Finally Released Press Statement To Confirm Jail Sentence Of Their Boss [Read Full Statement]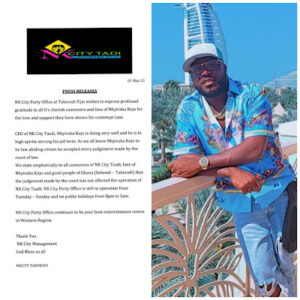 NK City Party Office at Takoradi Fijai wishes to express profound gratitude to all it's cherish customers and fans of Nhyiraba Kojo for the love and support they have shown his contempt case.
CEO of NK City Taadi, Nhyiraba Kojo is doing very well and he is in high spirits serving his jail term. As we all know Nhyiraba Kojo to be law abiding citizen he accepted every judgement made by the court of law.
We state emphatically to all customers of NK City Taadi, fans of Nhyiraba Kojo and good people of Ghana (Sekondi – Takoradi) that the judgement made by the court has not affected the operation of NK City Taadi. NK City Party Office is still in operation from Tuesday – Sunday and on public holidays from 8pm to 5am.
NK City Party Office continues to be your best entertainment centre in Western Region.