Official Video: Amaru Wan – Fa Woho Adwen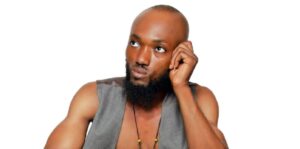 CEO of Royal Empire Entertainment, Amaru Wan is here with visuals of "Fa Woho Adwen".
Fa Woho Adwen is a street anthem for everyone to be conscious of his or her actions and to wise up.
The audio is available on digital stores.
Watch video below.
Ghanaian USA-based Artist Clem Biney Releases Captivating Afro Pop Single "Euphoria"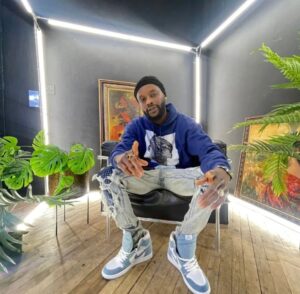 Ghanaian-born, USA-based artist Clem Biney has once again mesmerized music enthusiasts with his latest release, an infectious Afro pop song titled "Euphoria." Produced by the talented ItzJoe Beatz , the track showcases Biney's unique musical style, blending vibrant Afro beats with catchy melodies and heartfelt lyrics. With his distinct sound and undeniable talent, Clem Biney continues to make waves in the music industry, captivating audiences worldwide.
"Euphoria" stands out as a true masterpiece in the Afro pop genre, combining lively rhythms, captivating instrumentation, and Biney's soulful vocals. The song immediately grabs listeners' attention with its infectious energy, setting the stage for an uplifting and joyful musical experience. From the first note to the last, "Euphoria" keeps the momentum high, encouraging listeners to lose themselves in the irresistible groove.
The mastermind behind the production of "Euphoria" is none other than the highly skilled ItzJoe Beatz . Known for his ability to create dynamic beats and bring out the best in artists, Itzjoe's production perfectly complements Clem Biney's charismatic performance. The collaboration between Biney and ItzJoe Beatz proves to be a match made in musical heaven, resulting in a track that exudes professionalism and undeniable quality.
One of the defining aspects of "Euphoria" is its lyrical depth. Clem Biney's heartfelt words touch upon themes of love, happiness, and celebration, allowing listeners to relate to the emotions conveyed in the song. Biney's smooth and melodic delivery adds an extra layer of authenticity to the track, making it easy for fans to connect with his music on a personal level.
With "Euphoria," Clem Biney solidifies his position as a rising star in the Afro pop scene. Having already garnered a dedicated following, the Ghanaian-born artist continues to expand his fan base with each new release. "Euphoria" has all the makings of a chart-topping hit, and its infectious nature ensures that it will be a staple on playlists and radio stations around the world.
As Clem Biney continues to make waves with his unique blend of Afro pop music, fans eagerly anticipate what the future holds for this talented artist. With his unwavering passion, charismatic stage presence, and commitment to his craft, Biney is set to conquer new heights in the music industry. "Euphoria" serves as a testament to his artistic growth and showcases the immense talent that lies within him.
Clem Biney's latest single, "Euphoria," produced by ItzJoe Beatz , is an absolute delight for Afro pop enthusiasts. The captivating beats, melodic vocals, and meaningful lyrics come together to create an uplifting and unforgettable musical experience.
As Biney continues to gain recognition both in Ghana and the USA, his shine is undoubtedly on the rise. "Euphoria" is a testament to his musical prowess and serves as a promising glimpse into his bright future in the industry. Fans and music lovers alike eagerly await what Clem Biney has in store for us next.
Meet The Hottest Talking Point In Highlife Music, Perry Ices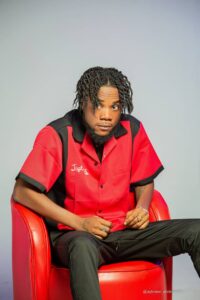 It very difficult to find young energetic musician pursuing a genre of music considered "old" in the midst of more popular and commercially viable genres.
Perry ices has taken it upon himself to market the Highlife music and believes that's what will put Ghana on the map than riding in the shadows of other genres like the afrobeat and reggae dancehall.
Highlife is a music genre that started in present-day Ghana in the 19th century, during its history as a colony of the British Empire and through its trade routes in coastal areas. It describes multiple local fusions of African metre and western jazz melodies.
ABOUT PERRY ICES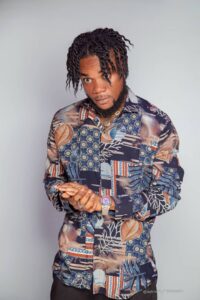 Perry Ices, born Perry Smith Yaw Donkor is a young Ghanaian Afro-Pop / highlife musician who hails from the (Central Region), (hOMETOWN Akona Nyakrom, He was born on 11th June 1994.
His passion for music begun at an early age where he used to sing with every opportunity that came his way.
He began his primary education in Messiah Preparatory School and continued junior high school education at Taifa community School in Taifa Accra, He furthered his education and proceeded to (shs)School at Akyem sekyere SDA SNR HIGH where he successfully completed his basic education in the year 2014
The passion for music pushed Perry Ices to begin singing and performing in school. His writing influence was from listening to other inspirational songs. He was set to put his lyrics and voice to the world.
Perry Ices has a unique musical style derived from his desire to sing and compose lyrics with everything happening around him. His soulful side, which he adopted from regularly singing, makes his sound very melodic. Perry Ices however hopes to develop his music career around these various genres; Afro-beats, Afro-pop, and Highlife. He plans to study and create his own unique sound out of what he has learned from these amazing music genres. Perry Ices who is very much inspired by legendary artists such as Michael Jackson and Bisa k die looks to soar higher in his music career just like his predecessors.
Perry Ices is currently an independent artiste and has already release "Genie" as his first official single of the year and set to video of the song.
Perry Ices is gearing up to set the pace for a blazing musical career for him.
Perry ices released Genie early this year and has accumulated massive airplay and streams
Stream And listen To Song Via Link Below