Meet, Ideas Mufasa A Ghanaian Health Worker And Rapper Making Waves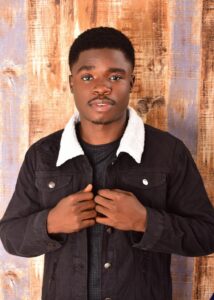 Fast emerging rap artiste, Ideas is the next big thing to come out of Ghana. The young rapper specializes in trap and drill cultures, although his versatility is up the roof.
Born on the 24th of August 1992, Ideas, christened Isaac Oppong Agyare hails from Kintampo in the Bono East Region of Ghana. Born to Mrs. Ophelia Sarkodie and Mr. Michael Oppong Agyare, Ideas has always loved music, even in infancy.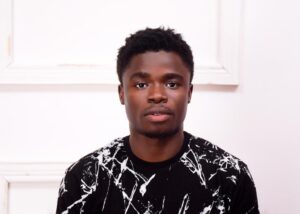 Ideas had his basic education in Kings and Queens International School, which is located in Buokrom, Kumasi. He furthered on for his high school education at Kings College, around the same town. He then continued at Community Health Nursing and Midwifery Training, Sunyani Tanoso, where he had his nursing diploma. Ideas works as a professional nurse and a musician now.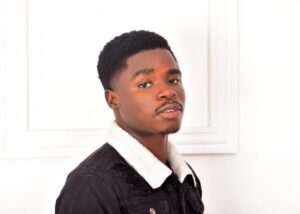 Ideas started his music journey from church  where he was a member of his church's choir. He was also much inspired by highlife and reggae music because his father who is an ardent listener of these two genres blasted them always at home. Also, his biggest influence is from his grandfather, Nana Tufffour, a renowned highlife music veteran.
Ideas got into music professionally in 2021 when he recorded his first song, "Abo Ano" which featured, young dancehall art, Lewa. The song which enjoyed massive playtime on music outlets in and around Kumasi was alarming for a first timer. He has since then worked on so many amazing songs that also cut the mark.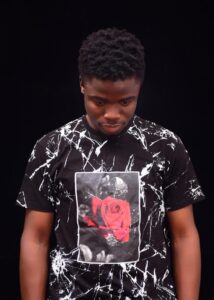 Ideas aspires to become as enlightened, well patronized and bright like American rapper, Roddy Ricch. He is then working hard to achieve this great feat. Although self funded for now, Ideas sees himself becoming the next big thing from Ghana in a couple of years to come.
Follow, get in touch and react with Ideas on the following social media fora.
Facebook – Ideas Mufasa
 Instagram – Ideas_Mufasa
Twitter – Ideas Mufasa
Tik Tok – Ideas Mufasa
YouTube – Ideas Mufasa
Prophet Albert Mc-Williams – Nyame Ayɛ Bi- (Prod. By Sly beatz)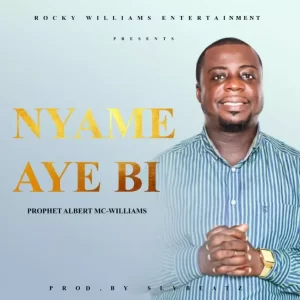 Rocky Williams Entertainment is thrilled to announce the release of a captivating new song titled 'Nyame Ayɛ Bi' by their talented artist Prophet Albert Mc-Williams. Produced by the renowned Sly beatz, this soul-stirring track serves as a heartfelt expression of gratitude towards God for the artist's journey thus far.
In 'Nyame Ayɛ Bi,' Prophet Albert Mc-Williams beautifully weaves together his powerful vocals with meaningful lyrics, creating a musical masterpiece that resonates with listeners on a spiritual level. The song is a testament to the artist's unwavering faith and his acknowledgment of God's grace and guidance throughout his career.
With its melodic rhythms and uplifting message, 'Nyame Ayɛ Bi' is sure to touch the hearts of music lovers from all walks of life. Prophet Albert Mc-Williams' sincere and heartfelt delivery, coupled with Sly beatz's exceptional production, make this track a true standout in the music industry. As listeners immerse themselves in the enchanting melodies, they are reminded of the importance of gratitude and the power of faith in navigating life's challenges.
Rocky Williams Entertainment invites everyone to experience the soulful magic of 'Nyame Ayɛ Bi' and join Prophet Albert Mc-Williams on his musical journey of praise and thanksgiving. This inspiring track is a testament to the artist's talent and devotion to his craft, leaving listeners eagerly anticipating what he has in store next.
Prophet Atarah – Meye Obi (I'm Somebody)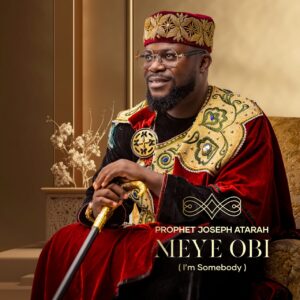 Gospel musician, Prophet Joseph Atarah encouraged everyone who is currently going through tribulations not to give up.
According to him, there are times and seasons in everyone's life.
For this reason, he said giving up should never be an option because it stalls progress.
Speaking to the media on the back of his new song, ' Meye Obi', the Man of God said there are moments in life when one's small beginnings are despised.
That notwithstanding he said with perseverance and continuous dedication to God, the small bigging could be turned around for a better future.
Narrating his story to inspire music lovers, Prophet Atarah said at a point in his life many looked down upon him, however, he did not give up, " I kept trusting in God, worked hard and dedicated my time to the things of God, and today, the story is different, I am somebody."
The song produced by renowned Producer, Kaywa is Prophet Atarah's first release for 2023.
'Meye Obi' is available on all music streaming platforms.
Listen to the song below