Fans Angry After Dj Azonto's Fa No Fom Snubbed From VGMA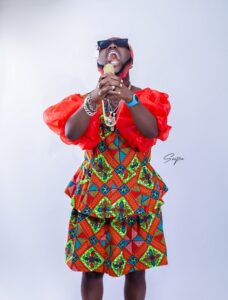 Music fans of musician Mark Kwesi Arthur popularly known as DJ Azonto are up in arms after their favorite artist hit song "Fa No Fom" was snubbed from the "Most Popular Song" category at the Vodafone Ghana Music Awards (VGMAs).
Undoubtedly, DJ Azonto is a rising star and has been making waves in the Ghanaian music industry for the some months now. He has released several critically acclaimed hit songs including "Fa No Fom", and has been praised for his unique sound and style.
The Amapiano king has also been featured in several major music festivals and has been nominated for several awards
However, despite his music success, DJ Azonto's "Fa No Fom" was not nominated for any awards at the VGMA. This has caused a huge uproar among his fans, who have taken to social media to express their outrage. Many of them have accused the VGMA of being biased and unfair, and have called for the artist to be recognized for his talent and creativity.
It remains to be seen if the VGMA will take notice of the outcry from the artist's fans and reconsider their decision which is highly
Impossible. In the meantime, DJ Azonto's fans will continue to show their support and make their voices heard.
See screenshot below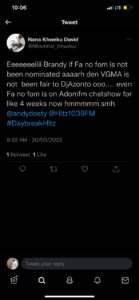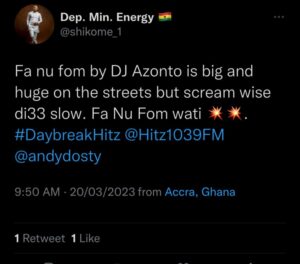 "If You Want Good Husbands Fix Your Brains Not Your Body" – Shatana Shades Slay Queens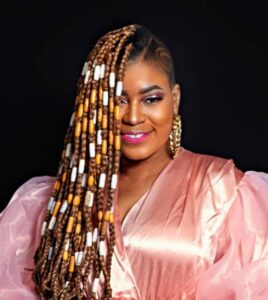 Firebrand, Shatana has vented her spleen on "slay queens" who have developed the habit of enhancing their bodies to attract men to do their biddings. Shatana explained that although men may seem to be in tune with such ladies, it is mostly for a moment when these men see that such ladies bring nothing to the table.
She advised that it will be in their own interest if they invest those huge monies spent on enhancing their bodies to "fix their brains" to gain knowledge instead. She quizzed that after all the liposuctions, artificial implants yo enlarge breasts, tummy trimming and tucking, why are these ladies still single? The irony!
Checkout the video of what she projected in its entirety from below.
The vociferous songstress, Shatana has a new jam out titled, "Dem No Reach" which features Kiaani. The song's subject matter is akin to the power of God working over principalilties and making one utterly prosperous. Checkout the record from below.
Management Of Nhyiraba Kojo Has Finally Released Press Statement To Confirm Jail Sentence Of Their Boss [Read Full Statement]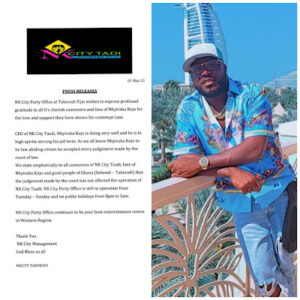 NK City Party Office at Takoradi Fijai wishes to express profound gratitude to all it's cherish customers and fans of Nhyiraba Kojo for the love and support they have shown his contempt case.
CEO of NK City Taadi, Nhyiraba Kojo is doing very well and he is in high spirits serving his jail term. As we all know Nhyiraba Kojo to be law abiding citizen he accepted every judgement made by the court of law.
We state emphatically to all customers of NK City Taadi, fans of Nhyiraba Kojo and good people of Ghana (Sekondi – Takoradi) that the judgement made by the court has not affected the operation of NK City Taadi. NK City Party Office is still in operation from Tuesday – Sunday and on public holidays from 8pm to 5am.
NK City Party Office continues to be your best entertainment centre in Western Region.