Artiste Profile: Meet MIB, The Young Versatile Rap Artiste Taking Over Hip Hop In Ghana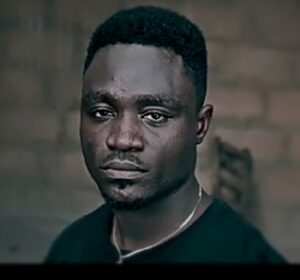 Multifaceted rapper, MIB is a Ghanaian musician who is sprouting from the  West Side/Midland City, Accra Ghana. MIB, born Amponsah Bismark Paapa is a pure hip hop star but due to his multi talented nature executes other music genres perfectly.
MIB an acronym for Man In Black was born on 13th March,1999 in Penkwase, Sunyani. He hails from Asante Akim South Tokwai. He had his basic education at Glory Day Care/ St. Mary's Preparatory School in Sunyani and Amazing Love Schools at Denu in the Volta Region.  He furthered his junior high school education at Amazing Love Schools and his senior high at Ghana Armed Forces Senior High Technical School, Kumasi. He further gained a diploma in Public Administration at the Institute of Accountancy Training (IAT) and is currently studying for a degree in Business Administration at the  Ghana Communication Technology University (GCTU), Accra.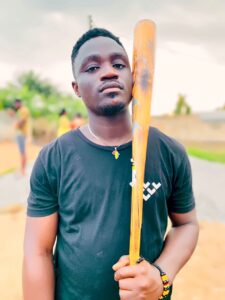 MIB had loved music from his childhood. He started with music by singing karaoke to other artiste' songs and started writing his own songs during his senior high schooling. Also, because his father was a great lover of Reggae Music and his mother used to sing at church, they also drove his passion for music.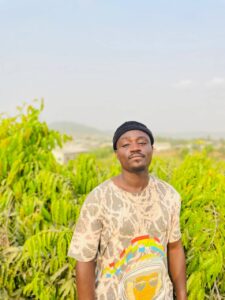 MIB's philosophy of music is that, "music is the best way I express my emotions to others. It's my safe and comfort zone. Music is a beautiful art of work which involves being creative, and I love how dynamic music is".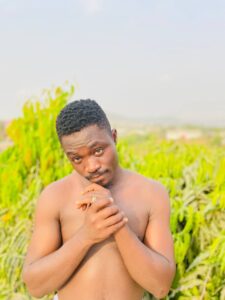 His first ever song was a feature on a track with Boombaybe and Chiemeka with the title,  'Jori'. He first recorded his first track and featured musician, Levelx Bell with the title 'Jesus' somewhere in 2015.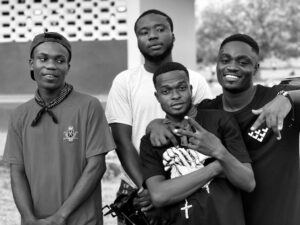 The journey for MIB has been so great so far.  He has had the chance to be on GhOne's 'Rhythmz Live' Show with DJ Xpliph and Sheldon, 'The Turn Up' show, 'Kill Dem Mic Session' on Light TV with Boss Chick. He has also gotten the chance to perform on various stages in Accra.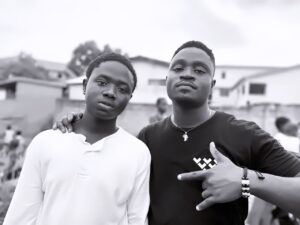 MIB is currently working on an EP dubbed, 'Memories Untold', which is scheduled for release on the 25th of March this year. Also, he has a surprise EP project for his music lovers  which is also in the pipeline.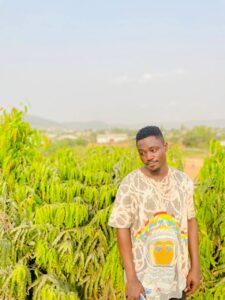 Follow MIB on the following social media fora;
Facebook – Mibgh
Twitter – @0fficialmib_gh
Instagram – officialmibgh
YouTube – MIB WORLDWIDE
Tiktok – @mib_gh
Audiomack – MIB Gh
"Being Barren Is Not A Sin But Sleeping With Dogs Is" – Shatana Subtly Jabs Schwarzenegger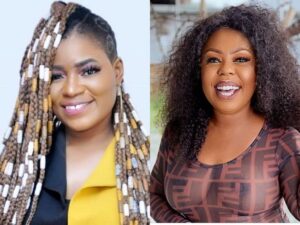 Versatile Afrobeat cum Dancehall songstress, Shatana has made some damning remarks against women who call their fellow women barren.
It is not very long when actress, Afia Schwarzenegger called TV/Radio personality out for being supposedly 'barren' during the heat of a banter they have had some years ago. Afia received heavy trashing and backlashing from most people on social media for such atrocious comment against her former boss and a fellow woman at that.
Amongst them is female musician, Shatana who has called this act atrocious. She voiced that there sometimes may be a divine reason why someone may be barren. " Even in the bible, that is, Genesis Chapter 29, God closed the womb of Rachel for a purpose", she quoted.
She opined that being barren is not a sin but sleeping with a dog and sex working is. She furthered by saying that any woman who calls her fellow woman barren is a witch.
It is a common rumour on the internet that Afia Schwarzenegger is a petty sex worker and she even sleeps with dogs. Afia Schwarzenegger is yet to react to Shatana's nudge.
Watch the video of what  Shatana said.
"I Resonate With MOG Music's Craft Better Than Joe Mettle" – Ras Kuuku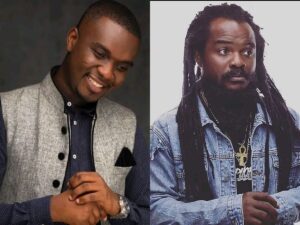 The feud between Reggae/Dancehall artiste, Ras Kuuku and Gospel artiste, Joe Mettle seems not to be ending soon. It all started when Joe Mettle lightly said he didn't know Ras Kuuku until he lost his VGMA award.
In an interview on Accra based station Asempa 94.7 FM last Saturday, Ras Kuuku also made some wild wild postulations against Joe Mettle. Amongst them are, that he sings better and does better Gospel music more than Joe Mettle, that Joe Mettle is a joke, etc.
Another damning claim by Ras Kuuku in the interview with Obidombie Adu Kumi on the "Showbiz Review" show on Asempa 94.7 FM was that he (Ras Kuuku) believe budding Gospel art, MOG Music was better than Joe Mettle. He went on to say he (Ras Kuuku) did not do "konko" songs, thence he chose MOG Music on a joint of his because he was very good.
Joe Mettle is yet to speak to all these issues raised strongly against him by Ras Kuuku.
Listen to a snippet of the interview from below.