Event: Strongman And Kofi Mole Headlines "Offinso Shutdown" Show On 25th December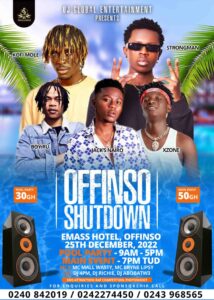 After the twelve months hustling and bustling, everyone truly needs to have a nice holiday and relaxation to refresh the mind and body. OG Global Entertainment has decided to give the folks of Offinso and beyond a treat as they host, "Offinso Shutdown" at Emass Hotel in Offinso this Christmas.
The event which is slated for 25th December, 2022 has Strongman Burner and Kofi Mole as headliners. The event is in two folds. The pool party which commences at 9am to 5pm and the main event which continues from 7pm till daybreak. Other artistes on bill are, Jacks Nairo, Boy Ru, Xzone, etc. The MC's for the event are, MC Mall Wasty and MC Bryne Lipsy. The DJs on deck are, DJ 4PM, DJ Richie and DJ Abobatw3.
The rate is a cool 30 cedis for the pool party and 50 cedis for the main event. There will be fun games, rap battles and photoshoots as side attraction. For enquiries and sponsorship contact, 0240842019, 0242274450 or 0243968565.
Watch a snippet of the event's promo video from below.
Joseph Matthew Makes Top 10 Music Chart With "Promise Land"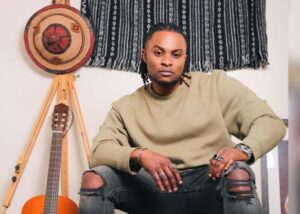 Afro-gospel vanguard, Joseph Matthew has made it unto Adom FM's Top 10 Music Chart with his newest song, "Promise Land".
Adom Top 10 Coutdown Chart, hosted by popular broadcaster, Kwamena Idan is one of the most vibrant music charts in Ghana, that is genuinely accepted by all.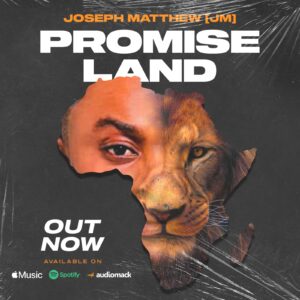 "Promise Land" released a couple of weeks ago has enjoyed massive airplay on traditional media in and around the country. The song amplifies the need for Africans to come together to seek knowledge from God to help us utilize the resources he gave us, in order to become the world's favorite. The numbers "Promise Land" has garnered shows that indeed, it deserves the spot it has on the chat.
The Ghanaian UK based artiste, Joseph Matthew owing to his musical prowess displayed unending in his songs has again bagged a nomination in this year's music awards UK.
Checkout "Promise Land" from below and do not forget to share as well.
First Capital Music And Xtreme Reggae Dancehall International Launches, "Gucci Riddim Africa Prelude"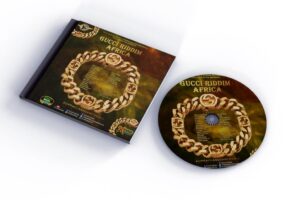 Gucci Riddim Africa Prelude is the introduction of the Gucci Riddim Africa project which is a collaboration between Gucci Boss of First Capital Music of Jamaica and Don Crosses of Xtreme Reggae Dancehall International promotion Hub.
The main motive behind this project is to unearth real reggae dancehall artists who don't have the privilege to embark on the Jamaican Riddim project and also to collaborate and give them the confidence that there's always a possibility if you believe in your vision.
The Gucci Riddim Africa Prelude is a three-minute mix of selected artists or musicians.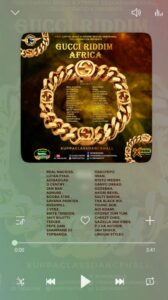 Gucci Boss, Lutan Fyah, Adibadgad, Savannah painter, Rvshwill, Booba star, j Vybz, G star, Pepedan, D century, Ashure, Jan bad, Brite tension and champagne de top banga are the artists representing Jamaicans.
While Osagyefo, IWAN, Rysto Weeny, Dedebah, Akori Revel from (Chile), Tha blackboi, Otopey Tumtum, Salty baron, Cheezy chee, Adikoami, Linguai style, Gazella JAH Vine, Pj d Arthur, Ganyo dread and many more sensational Ghanaian artists are representing Ghana.
DJ Treasure is the official DJ for the Gucci Riddim Africa project.
The full project will be ready, on all digital platforms and my social media handles as well.
Watch out for the full project!!
Gucci riddim Africa Prelude, Uppaclassdancehall