NUELJUU EVENT HUB PRESENTS, YOUNGEST AWARDS NIGHT
Mission and Vision Statement
The Youngest Awards Night scheme is an annual awards scheme designed to award, promote, project, motivate, and acknowledge the efforts of the youth and institutions in the various media sectors in Ghana. It is a tool to encourage the young, talented people to exhibit what they have and to motivate them to keep working hard to achieve better. This group of young people would be great as we motivate them with this pleasure.
Date: December 17, 2022
Time : 4:0-8 8:00p.m.m
Venue : Best Western Plus Hotel Nungu
# Mr.Nuel
Ticket prices are $30 for a double and $50 for a couple.
VIP 50 double or 80 couple
VVIP 100 (double or couple 180)
Shatana's Song Goes Viral With Atopa Dance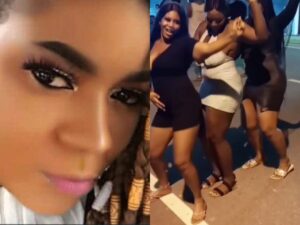 Songstress and queen of conscious music in Ghana, Shatana has entered the trends on social media with her newly released single, "Ka Ne Wu". The song which was released a week ago has appealed to the masses and music lovers. Due to this, many are those who are making videos with it on all media fora.
The masterpiece, "Ka Ne Wu" posits that being truthful always is the key to self actualization and success. Speaking truth  to power without favour is prime in all our endeavors. Also the musician talked about past leaders and influential people who spoke the truth to death but their legacies lives on.
The song which is a mid tempo although didactic will get you grooving owing to the sweet melodies which spices it. This is the more reason, fans could not help but go gaga with the song all over social media. As ladies twerked wildly to the beat and gentlemen danced with their girlfriends with it, another sect also replicated the lyrics with a skit or role play.
Enjoy a compilation of the videos from below.
Also stream, download, listen, enjoy, and share "Ka Ne Wu" by Shatana from below.
Fans Angry After Dj Azonto's Fa No Fom Snubbed From VGMA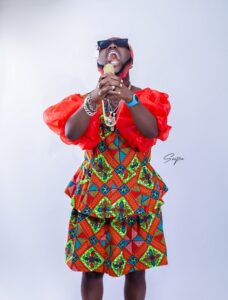 Music fans of musician Mark Kwesi Arthur popularly known as DJ Azonto are up in arms after their favorite artist hit song "Fa No Fom" was snubbed from the "Most Popular Song" category at the Vodafone Ghana Music Awards (VGMAs).
Undoubtedly, DJ Azonto is a rising star and has been making waves in the Ghanaian music industry for the some months now. He has released several critically acclaimed hit songs including "Fa No Fom", and has been praised for his unique sound and style.
The Amapiano king has also been featured in several major music festivals and has been nominated for several awards
However, despite his music success, DJ Azonto's "Fa No Fom" was not nominated for any awards at the VGMA. This has caused a huge uproar among his fans, who have taken to social media to express their outrage. Many of them have accused the VGMA of being biased and unfair, and have called for the artist to be recognized for his talent and creativity.
It remains to be seen if the VGMA will take notice of the outcry from the artist's fans and reconsider their decision which is highly
Impossible. In the meantime, DJ Azonto's fans will continue to show their support and make their voices heard.
See screenshot below