Ghanaian Digital Music Marketer And Talent Manager, Zolla Nie Rebrands And Outdoors New Logo To Celebrate His Birthday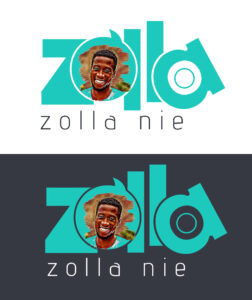 Digital music marketing is one of the essential procedures to an artiste needs to achieve greater things in his/her career.
Zolla Nie is one of the very few who are doing tremendously well for the Ghanaian music industry.
The music Marketer and talent brand manager is a dedicated personnel when it comes to working with a brand, a fast learner in areas where he has to adjust to execute a particular task.
Zolla Nie today which also marks his birthday, rebranded and outdoor his new logo to propel the image of his brand.
Zolla has worked with so many great celebrities in Ghana and even out of the country . He has work with the likes of Legendary Ebo Taylor and his son Roy X Taylor, Ghanaian Reggae and dancehall musician Ras Kuuku, OV formerly of BURNITON MUSIC GROUP which belongs to Stonebwoy, Ghanaian Gospel star Gifty Osei , Rose Adjei, Joyce Blessing, Volta Region Rap sensation Agbeshie , Kwesi Slay and Kumawood movie actor Kwadwo Nkansah Lil win.
With all these great personalities He has managed , he projected their brands to the next level as it's required if him.
Because of his strong and interpersonal communication skills, he has been able to attain to the level of with working with International Kenyan singer-songwriter VICTORIA KIMANI as her publicist here in Ghana.
When you need a Digital marketer and a talent Manager , then we have you sorted .
You can contact ZOLLA NIE via all social media platforms.
Joseph Matthew Makes Top 10 Music Chart With "Promise Land"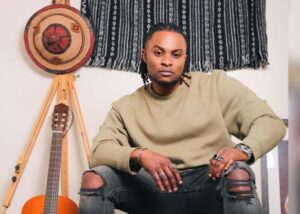 Afro-gospel vanguard, Joseph Matthew has made it unto Adom FM's Top 10 Music Chart with his newest song, "Promise Land".
Adom Top 10 Coutdown Chart, hosted by popular broadcaster, Kwamena Idan is one of the most vibrant music charts in Ghana, that is genuinely accepted by all.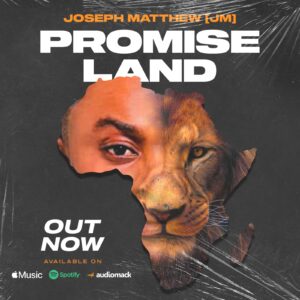 "Promise Land" released a couple of weeks ago has enjoyed massive airplay on traditional media in and around the country. The song amplifies the need for Africans to come together to seek knowledge from God to help us utilize the resources he gave us, in order to become the world's favorite. The numbers "Promise Land" has garnered shows that indeed, it deserves the spot it has on the chat.
The Ghanaian UK based artiste, Joseph Matthew owing to his musical prowess displayed unending in his songs has again bagged a nomination in this year's music awards UK.
Checkout "Promise Land" from below and do not forget to share as well.
First Capital Music And Xtreme Reggae Dancehall International Launches, "Gucci Riddim Africa Prelude"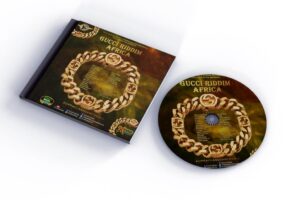 Gucci Riddim Africa Prelude is the introduction of the Gucci Riddim Africa project which is a collaboration between Gucci Boss of First Capital Music of Jamaica and Don Crosses of Xtreme Reggae Dancehall International promotion Hub.
The main motive behind this project is to unearth real reggae dancehall artists who don't have the privilege to embark on the Jamaican Riddim project and also to collaborate and give them the confidence that there's always a possibility if you believe in your vision.
The Gucci Riddim Africa Prelude is a three-minute mix of selected artists or musicians.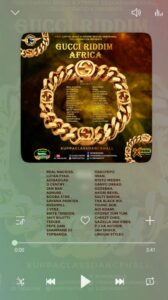 Gucci Boss, Lutan Fyah, Adibadgad, Savannah painter, Rvshwill, Booba star, j Vybz, G star, Pepedan, D century, Ashure, Jan bad, Brite tension and champagne de top banga are the artists representing Jamaicans.
While Osagyefo, IWAN, Rysto Weeny, Dedebah, Akori Revel from (Chile), Tha blackboi, Otopey Tumtum, Salty baron, Cheezy chee, Adikoami, Linguai style, Gazella JAH Vine, Pj d Arthur, Ganyo dread and many more sensational Ghanaian artists are representing Ghana.
DJ Treasure is the official DJ for the Gucci Riddim Africa project.
The full project will be ready, on all digital platforms and my social media handles as well.
Watch out for the full project!!
Gucci riddim Africa Prelude, Uppaclassdancehall