Rapper, BF Caveman Has Finally Dropped His "Yoda Meet Gang" Album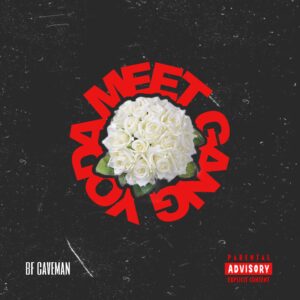 Rapper, BF Caveman has finally dropped his much anticipated music album, "Yoda Meet Gang". The thirteen (13) track Album which is made up of classical hip hop tunes that will make your day anyday.
The Album which was produced by 7 producers with four featured artistes is the hiphop album we all have been waiting for.
Without much ado, I present to you "Yoda Meet Gang" by BF Caveman. Download, enjoy and share the album from below.
00. Intro (Prod. By Kid Joey Beats)
01. Hope Avenue (Prod. By A. Millions Drumx)
02. Shining feat. Dennis O'Mar (Prod. By A. Million Drumx)
03. You Know (Prod. By A. Million Drumx)
04. Trenches Babies (Prod. By Wavy SZN & Kiko)
05. Nintendo feat. Rigg 13  (Prod. By A. Million Drumx)
06. Black  Hoodies And Masks (Prod. By Suolo)
07. Son Of Akua (Interlude) (Prod. By ZBeatz)
08. Alright (Prod. By A. Million Drumx)
09. Untitled (Prod. By A. Million Drumx)
10. Bigger ( Prod. By A. Million Drumx)
11. Roll'Some feat. Icebox (Prod. By Unlucky)
12. Loyalty (Prod. By Vitals)
Wicked Queen Drops Teaser To Her Controversial Song, "Ayew"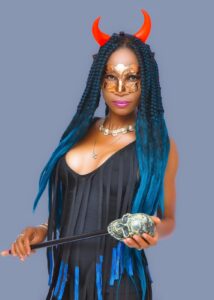 Afrobeat artiste, Wicked Queen who is widely known for her satirical songs has released yet another contentious teaser of her song "Ayew".
The song, "Ayew" critics the current economy of Ghana. It plows the woes the current administration and government headed by the sitting president, Akufo Addo has meted on Ghanaians. In the Akan parlance, "Ayew" means tricked. The musician used literary device, double entendre to drive home the point that the president after sweet talking the citizenry did exactly the opposite.
The teaser which is a preamble to the  release of the official video itself. The teaser sees one man who is dressed just like the president and mimics him in a satirical way.
Without much ado, I present to you the teaser of Ayew's official video by Wicked Queen.
Singer, Baroe Releases New Song"Tsunami Love"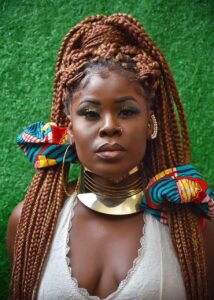 Multi-Talented Ghanaian singer and songwriter, Baroe surfaced in the music scene as she kicks off the second quarter of the year with this tune named, Tsunami love The record happens to be her first release for the year 2022.
Baroe who is known for her passion and hard work for good music released this song for the retentive listening pleasure of her audience out there. Fyber Beats a Ghanaian music producer was the major producer behind the production of this song we have here, sure to serenade your minds.
Baroe whose real name is Princess Barrolle Dartey is a Liberian female vocalist, her song called, Mabr3!which is taken from her debut Album , "Desire"brought her to the limelight.
Tsunami Love is another marvellous tune to update our playlist with this summer, beautifully made to thrill the minds of music listeners and it will be the part of her forthcoming studio EP coming soon.