Joseph Matthew – Blessed (Prod. By Francis Osei)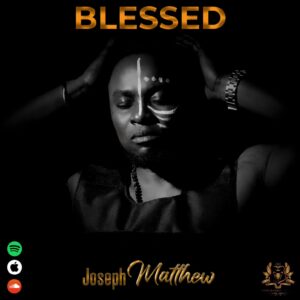 UK Based Ghanaian, Joseph Matthew is finally out with his much anticipated Afro Gospel jam, 'Blessed'.
The Gospel artiste's style is peculiar and unique because although he is a Gospel artiste, he does it with an Afrobeat identity. The jam, 'Blessed' which is a representation of that portrays full characteristics of an Afrobeat song. The jam talks about the mercy and blessings from God Almighty that maketh one rich and fulfilled but by not the influx of a human hand.
Stream, buy, download, enjoy and share 'Blessed' by Joseph Matthew from below.
Anticipate: Clem Biney Set To Release 'Titi' Off His "Cre Do" EP On Friday
USA based Ghanaian artiste, Clem Biney is all set to release his newest track, dubbed 'Titi' which is off his yet to be released Extended Playlist, "Cre Do".
'Titi' which is due for fans' consumption this coming Friday is a body of art that portrays the life of a 'go-to girl' or a stress reliever girl in the persona's  life. The story fully unfolds on Friday.
Clem Biney is using 'Titi' to appease his fans' and music lovers' thirst as they wait for the 'Cre Do' EP.
'Titi' drops on Friday, watch  this space for more. Get ready to get your mind blown!
Shatana Attacks Government With Her New Banger Dubbed 'Anfa'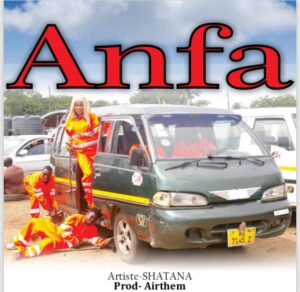 Songstress and Afrobeat star Shatana has bitten the government of Ghana hard on her new drill banger titled, 'Anfa. The musician satirically advocates for better system of governance to help all and sundry in the country to live well.
Shatana foils how the government in power promised us amazing plans they were to fulfill when they come to power but once in power, they seem to have forgotten.
According to 'Anfa', the musician talks about how the Ghanaian economy has been reduced to rubles and nothing seem to work. Shatana likens the state of the economy to that of a prison system where nothing seem to work.
Without much ado, I present to you, 'Anfa' by Shatana. Download, stream, enjoy and share from below.