Sheriff Keita – Life (Prod. By Survivor Beatz & MM By MadeMusiq)
Promising Ghanaian artiste Sheriff Keita after releasing "Bad Energy" and "Wo Botom", he comes through with another dope Afro- dancehall song he titles "Life". Known for his musical control and dexterity he goes an extra mile to gift fans and followers with yet another jam for Xmas and beyond.
"Life" is a more relatable song all and sundry can easily relate to it. After paying critical attention to the song, Sheriff Keita can be said without fear or favour as one of the young talents to to hold the dancehall and Ghanaian music firmly to it's root.
The afro dancehall song has a catchy hook which can easily have a vibe. This song will go a longer to remain as one of the best to be the books of Ghanaian music. Lot's have mentioned him for his unique and diverse way of music which makes him stands tall among his peers. Upon listen to this tune for the first time, it will surely have the green light into the heart.
"Life" was produced by Survivor beatz and mixed and master by MadeMusiq. Update your playlist with this new song and don't forget to share with friends, lovers and listeners of good music.
Artiste Profile: Meet Zenock, The Young Creative Who Is Taking Animation In Africa A Step Further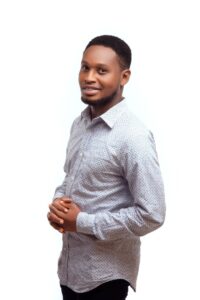 Young and talented animation music video producer and director, Zenock Gyimah-Amponsah, has always mentioned that he wants many Ghanaian creatives to invest more in the country's animation industry.
As the years go by, he looks forward to having an all-star animation team in Ghana that will produce many animation music videos and movies.
Known as ZENKS, Zenock Gyimah-Amponsah is a graduate of the National Film and Television Institute of Ghana (NAFTI) who majored in Animation.
Following his love for video production, Zenock soon after he graduated from NAFTI ventured into the production of music animation videos for artistes in the country.
The animator for the past seven year has been involved in the production of animation videos for local artistes, helping to boost the animation industry in Ghana.
"I have been working in animation field for the past 7 years now. I have collaborated with various individuals in the animation and multimedia field of which some of the works gained international recognition and awards. I currently run an animation studio name ANIMATE 24".
A few weeks ago, the chief executive officer of US-based Gavali Music contacted Zenock to produce animation video Charles Fanti, artiste on the record label to promote his song titled "Sake Of Love".
Some of my notable works include EDEM (animated short which gained 10 international nominations), Tales of Nazir and We do Som (animated some of the characters), Blakk Rasta's Mallam Tonga Animated music video and a host of others.
Today in Ghana, there are very few animation studios, but the country's animation industry is beginning to grow gradually, with a subtle increase in the number of animators and animated music video. Zenock is one of the animators setting the pace for a greater animation industry in Ghana.
Zenock Gyimah-Amponsah has promised to lead a campaign which targets youths or the younger generation to take up animation.
For him, the dream is to see Ghana where there are many young creatives passionate about the art and producing animation music videos and films to promote Ghanaian music and culture.
Ghanaian Digital Music Marketer And Talent Manager, Zolla Nie Rebrands And Outdoors New Logo To Celebrate His Birthday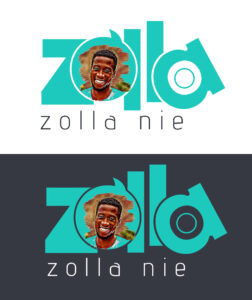 Digital music marketing is one of the essential procedures to an artiste needs to achieve greater things in his/her career.
Zolla Nie is one of the very few who are doing tremendously well for the Ghanaian music industry.
The music Marketer and talent brand manager is a dedicated personnel when it comes to working with a brand, a fast learner in areas where he has to adjust to execute a particular task.
Zolla Nie today which also marks his birthday, rebranded and outdoor his new logo to propel the image of his brand.
Zolla has worked with so many great celebrities in Ghana and even out of the country . He has work with the likes of Legendary Ebo Taylor and his son Roy X Taylor, Ghanaian Reggae and dancehall musician Ras Kuuku, OV formerly of BURNITON MUSIC GROUP which belongs to Stonebwoy, Ghanaian Gospel star Gifty Osei , Rose Adjei, Joyce Blessing, Volta Region Rap sensation Agbeshie , Kwesi Slay and Kumawood movie actor Kwadwo Nkansah Lil win.
With all these great personalities He has managed , he projected their brands to the next level as it's required if him.
Because of his strong and interpersonal communication skills, he has been able to attain to the level of with working with International Kenyan singer-songwriter VICTORIA KIMANI as her publicist here in Ghana.
When you need a Digital marketer and a talent Manager , then we have you sorted .
You can contact ZOLLA NIE via all social media platforms.