Meet Mochio Vee, The Cameroonian Singer Taking Over The World By Storm
Mochio Vee, born Veronique Mochio Nempe Ewune is a Cameroonian singer based in Ghana. Mochio Vee, her stage name is coined from her natural name.
Mochio Vee had her basic and secondary education at Baptist Comprehensive Collage Buea, Inter Comprehensive High School, all in Buea, Cameroon. She went on to gain an HND at the  Higher Institute Of Management Studies, also in Buea, Cameroon. She is currently pursuing a degree in BudgetManagement at the Brigham Young University, Idaho USA.
She served as a missionary in the church of Jesus Christ Of Latter Day Saint for 24 months in Accra mission Ghana.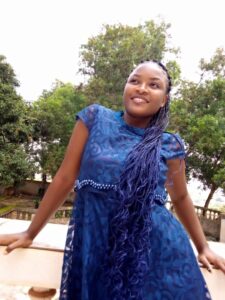 Mochio Vee's parents are  Mathias Mochio Nempe and  Esther Nanyongo Ekonde.
Mochio first realized her vocal ability when she was eight years old when she sang in church. Since then, she has been singing at events, functions and corporate programs.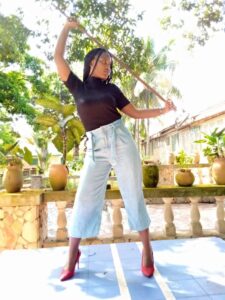 Mochio Vee is signed unto Mamone Production. Her power lies in the  Afrobeat and Gospel genre. Mochio is very unique in music because of her vocal dexterity and the soothing but powerful nature of  her voice.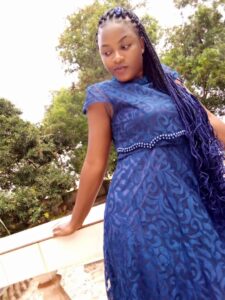 Mochio Vee who has dropped a rendition of Kiss Daniel, "Lie" which is currently trending is gearing go to release her maiden single early December.
It is Mochio Vee's philosophy to be a voice for others and make an impact in the life of people all across the world.
Watch the trending cover of Kiss Daniel's "Lie" done by Mochio Vee from below;
Follow Mochio Vee on the following social media fora;
Instagram: mochioveronique
Facebook: Mochio Veronique
Youtube: Mochio Vee
Anticipate: Fredysingsong Set To Drop A New Song On 15th November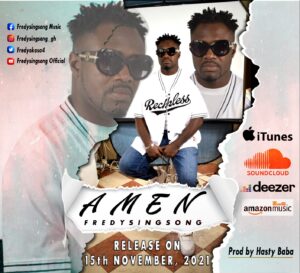 Diasporan Ghanaian urban gospel artiste, Fredysingsong is set to release his newest song dubbed, "Amen" on the 15th of November, 2021.
The new song which will be dropping soonest is produced by Hasty Baba. The new joint, "Amen" is of the highest anticipation because it's been sometime since the fans heard from their artiste, Fredysingsong.
Fredysingsong who is popular for his hit tracks, Whole World which featured Rev. PK Boadi and Bohye Bi which featured K Asare. The artiste further said that although he has been away for sometime, he was preparing this song and indeed, it's worthy of the wait.
Follow Fredysingsong for more updates on the following social media fora;
Facebook – Fredysingsong Music
Instagram – Fredysingsong_gh
Twitter – @fredyokasa4
YouTube – Fredysingsong Official
Artiste Manager, Riley Osei To Celebrate His Birthday With A Mega Concert In Adanwomase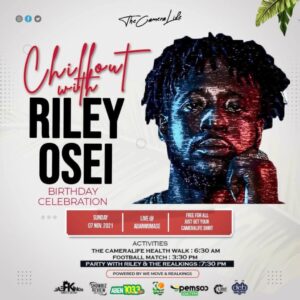 Multi award winning artiste Manager, CEO of Cubesstudiosgh and Co CEO of Realkings Empire, Riley Osei is coming out with a super mega Music Concert dubbed, "Chillout With Riley Osei" as part of his birthday celebrations on Sunday, 7th  November, 2021 in his hometown, Adanwomase, popular for the making of oringinal Kente Cloth.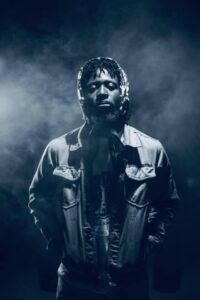 The event which is just not fun packed but also communally insighted, will kick start with, "The Cameralife Health Walk" which begins at 6:30am in the morning. It will be followed by a football match at 3:30pm in the afternoon. The crowning of the event will be the "Party With Riley And The Realkings", which involves performances from all the artistes under Realkings Empire.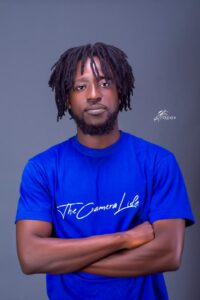 The event will be emceed by Akwasi Chokey and Yaw Kuffour, all from Adanwomase. The official DJs are DJ Amorosso (Luvfm) and Dj cartoon (AbusuaFm). Performances from these artistes, Kwabilex, Jallo, Currie, iGees and Qwesi Dagaati, who are signed under Realkings Empire are expected. Also, there will be performances from undisclosed surprise artistes.
The event is free for all provided you have on your Cameralife T-Shirt.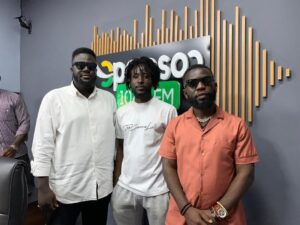 "ChillOut With Riley Osei" Birthday Celebration is powered by We Move and Realkings Entertainment. Aben FM's Showbiz Review, Opemsuo  104.7 FM, Kyidom Bright, Cubestudiosgh, and several others are the media partners supporting the event.
Come let's Chill out with Riley Osei and his friends on his birthday on the 7th of November, 2021!!!