Meet Jhay Alpha, A Ghanaian Born Uk Based Rapper Who Is Redefining Rap Music In Europe
Amuzu Godwin Sefa Junior known musically as Jhay Alpha is a Ghanaian born  UK based artiste.
Amuzu Godwin Sefa Junior was born on the 6th of October, 1994 at the Tetteh Quarshie Memorial Hospital, Mampong in the Eastern Region of Ghana. Jhay Alpha's father, Kweku Amuzu was a headmaster and his mother Ernestina Amuzu was a petty trader. Both of his parents are voltarians.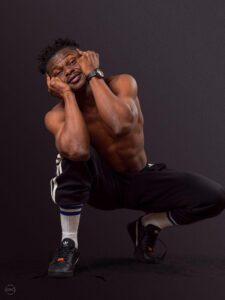 Jhay Alpha schooled in Aburi Demonstration school at Domeabra a suburb in Aburi, continued with his higher education at Legon Presec after his Basic Education Certificate Examination.
His musical career began during his high schools days at Presbyterian Boys' Secondary School, (Presec -Legon) where he learned routine vocal training. After secondary school he took his music career a step ahead by releasing two singles, "Show me" ("Kyere me") which he  featured Kay Spunky now known as NaeKay, "Street Anthem" which featured Lepton Fayahman and he got featured on "Super Mario" a song by Webshot Da Rapper, also an upcoming rapper, and a few more other features.
Jhay Alpha then moved to the UK and joined the British Army in 2019 right after gaining his first degree in Business Administration at the University Of Professional Studies, Accra (UPSA), Gh. He is still serving in the UK army.
Jhay Alpha, although busy with military business never let go of music. He has therefore released his debut EP he calls The Unrealistic Dreams under his own set up record label called BY ANY MEANS NECESSARY (B.A.M.N.) RECORDS.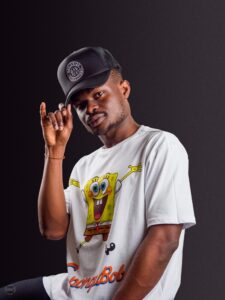 Jhay  Alpha has promised his fans that his current EP is just a tip of the Iceberg and that he has got more amazing projects in the pipeline for their perusal.
Follow Jhay Alpha on the following social media fora;
Instagram – jhayalphaworldwyde_i
Facebook – Jhay Alpha WorldWyde
Twitter – @Jalphaworldwyde
YouTube – Jhay Alpha Official
Anticipate: Clem Biney Set To Release 'Titi' Off His "Cre Do" EP On Friday
USA based Ghanaian artiste, Clem Biney is all set to release his newest track, dubbed 'Titi' which is off his yet to be released Extended Playlist, "Cre Do".
'Titi' which is due for fans' consumption this coming Friday is a body of art that portrays the life of a 'go-to girl' or a stress reliever girl in the persona's  life. The story fully unfolds on Friday.
Clem Biney is using 'Titi' to appease his fans' and music lovers' thirst as they wait for the 'Cre Do' EP.
'Titi' drops on Friday, watch  this space for more. Get ready to get your mind blown!
Fresh Andy Drops Hot Amapiano Banger Titled 'Party Dey'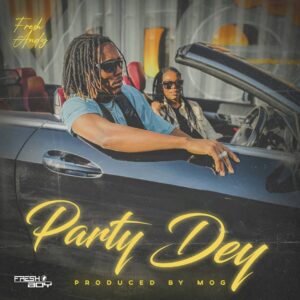 UK based Ghanaian artist Fresh Andy who was born,  Andrews Osei Assibey is out with a new dance anthem titled Party Dey.
Formerly a member of the Rmvmnt alongside Global Boga, Fresh Andy is on a solo journey to take his music and sound across the globe. He has worked with artists such as Sarkodie, Davido, Medikal, Stonebwoy, & Shatta Wale as part of the dance trio Ghanaboyz.
He is currently under a new management and he is poised to take over the music scene.
Fresh Andy can be tagged as an afrobeats and afropop artiste but in this new release, he also tinkered with the trending Amapiano sound.
'Party Dey' is a fusion of afrobeats & amapiano genres produced by multiple award winning producer MOG Beatz.
The song is set to take over the dancefloors and would be a song to elevate all parties and jams.
Stream or buy the song, 'Party Dey' via link below.
[Stream/Buy Song]
About Fresh Andy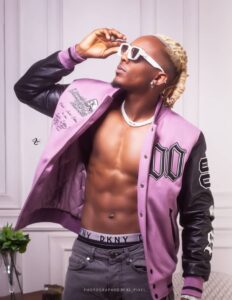 Andrews Osei Assibey professionally known as Fresh Andy is a UK based Ghanaian music artiste and dancer. He was born in Ghana and later traveled to Italy before settling in the UK. He started his entertainment career as a solo dancer before forming an Afrobeats dancing trio called Ghanaboyz.
They went on to experience high levels of achievements and fame and worked with numerous Afrobeats artistes such as Sarkodie, Davido, Medikal, Stonebwoy, Shatta Wale, and many more, performing on big platforms that reached fans internationally.  He is currently pursuing a solo musical career and has released 'Stay Amazed' and 'Away'. Fresh Andy has a unique musical style derived from his desire to sing and dance.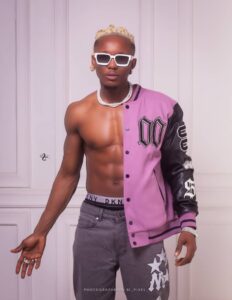 He however hopes to develop his music career around these genres; Afro-beats and Afro-pop. He plans to study and create his own unique sound out of what he has learned from these amazing music genres.
Follow Fresh Andy On All Social Media Platforms
IG: @Freshandyr1
Tiktok: @Freshandyr1
FB page: Fresh Andy
Twitter: Freshandyr1
YouTube: Fresh Andy