European Based Ghanaian Artiste, Fredy Singsong Music Threatens To Sue Blogger And Distributor Over Unpaid Claims
European based Ghanaian Artiste, Fredy Singsong Music has threatened to sue blogger, Zolla Vandy Lahm a.k.a Zolla Nie of livenewsgh.com  and music distributor and CEO of The Distro Plug, a music publishing company, David Bunna over unpaid claims and exclusive rights to his songs, "Bohy3 Bi" and "Whole World", which he paid them to distribute for him.
Fredy Singsong expounded that he got into contact with the CEO of The Distro Plug, David Bunna through blogger, Zolla Vandy Lahm who was then his personal publicist. He further said that Zolla explained to him that he was in a partnership with David Bunna so it was safe to do business with him.
Freddy explained that after paying all the money David Bunna charged for the distribution process of his said songs, he never got any feedback as to how his songs were faring. He reiterated that it's been more than eight months since David Bunna worked on the distribution of his songs but all efforts to get to know how they are doing in the digital stores have all proven futile. All contacts to his former publicist, Zolla, who got him into the deal has yielded zero results for some months now.
After waiting for so long a time without hearing anything positive from the duo, Fredy has decided to sue them both for breach of contract and hindering the progress of his songs, because the opposing parties have not honored their end of the bargain, although he has paid them. Fredy said he started smelling foul play when his song, "Whole World" was uploaded unto YouTube by David's team with another artiste's name embedded in it. After confronting them, it took three month to change it to his.
He has cautioned Zolla the blogger, and David the distributor to wait for his summons pretty soon as his lawyers are working on it.
Anticipate: Clem Biney Set To Release 'Titi' Off His "Cre Do" EP On Friday
USA based Ghanaian artiste, Clem Biney is all set to release his newest track, dubbed 'Titi' which is off his yet to be released Extended Playlist, "Cre Do".
'Titi' which is due for fans' consumption this coming Friday is a body of art that portrays the life of a 'go-to girl' or a stress reliever girl in the persona's  life. The story fully unfolds on Friday.
Clem Biney is using 'Titi' to appease his fans' and music lovers' thirst as they wait for the 'Cre Do' EP.
'Titi' drops on Friday, watch  this space for more. Get ready to get your mind blown!
Fresh Andy Drops Hot Amapiano Banger Titled 'Party Dey'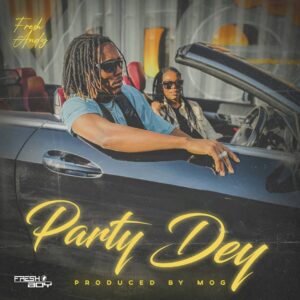 UK based Ghanaian artist Fresh Andy who was born,  Andrews Osei Assibey is out with a new dance anthem titled Party Dey.
Formerly a member of the Rmvmnt alongside Global Boga, Fresh Andy is on a solo journey to take his music and sound across the globe. He has worked with artists such as Sarkodie, Davido, Medikal, Stonebwoy, & Shatta Wale as part of the dance trio Ghanaboyz.
He is currently under a new management and he is poised to take over the music scene.
Fresh Andy can be tagged as an afrobeats and afropop artiste but in this new release, he also tinkered with the trending Amapiano sound.
'Party Dey' is a fusion of afrobeats & amapiano genres produced by multiple award winning producer MOG Beatz.
The song is set to take over the dancefloors and would be a song to elevate all parties and jams.
Stream or buy the song, 'Party Dey' via link below.
[Stream/Buy Song]
About Fresh Andy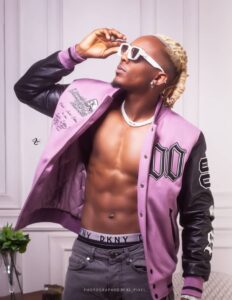 Andrews Osei Assibey professionally known as Fresh Andy is a UK based Ghanaian music artiste and dancer. He was born in Ghana and later traveled to Italy before settling in the UK. He started his entertainment career as a solo dancer before forming an Afrobeats dancing trio called Ghanaboyz.
They went on to experience high levels of achievements and fame and worked with numerous Afrobeats artistes such as Sarkodie, Davido, Medikal, Stonebwoy, Shatta Wale, and many more, performing on big platforms that reached fans internationally.  He is currently pursuing a solo musical career and has released 'Stay Amazed' and 'Away'. Fresh Andy has a unique musical style derived from his desire to sing and dance.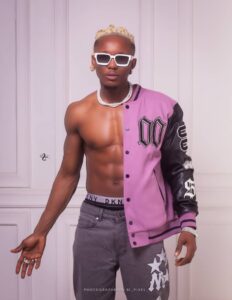 He however hopes to develop his music career around these genres; Afro-beats and Afro-pop. He plans to study and create his own unique sound out of what he has learned from these amazing music genres.
Follow Fresh Andy On All Social Media Platforms
IG: @Freshandyr1
Tiktok: @Freshandyr1
FB page: Fresh Andy
Twitter: Freshandyr1
YouTube: Fresh Andy