European Based Ghanaian Artiste, Fredy Singsong Music Threatens To Sue Blogger And Distributor Over Unpaid Claims
European based Ghanaian Artiste, Fredy Singsong Music has threatened to sue blogger, Zolla Vandy Lahm a.k.a Zolla Nie of livenewsgh.com  and music distributor and CEO of The Distro Plug, a music publishing company, David Bunna over unpaid claims and exclusive rights to his songs, "Bohy3 Bi" and "Whole World", which he paid them to distribute for him.
Fredy Singsong expounded that he got into contact with the CEO of The Distro Plug, David Bunna through blogger, Zolla Vandy Lahm who was then his personal publicist. He further said that Zolla explained to him that he was in a partnership with David Bunna so it was safe to do business with him.
Freddy explained that after paying all the money David Bunna charged for the distribution process of his said songs, he never got any feedback as to how his songs were faring. He reiterated that it's been more than eight months since David Bunna worked on the distribution of his songs but all efforts to get to know how they are doing in the digital stores have all proven futile. All contacts to his former publicist, Zolla, who got him into the deal has yielded zero results for some months now.
After waiting for so long a time without hearing anything positive from the duo, Fredy has decided to sue them both for breach of contract and hindering the progress of his songs, because the opposing parties have not honored their end of the bargain, although he has paid them. Fredy said he started smelling foul play when his song, "Whole World" was uploaded unto YouTube by David's team with another artiste's name embedded in it. After confronting them, it took three month to change it to his.
He has cautioned Zolla the blogger, and David the distributor to wait for his summons pretty soon as his lawyers are working on it.
Anticipate: Fredysingsong Set To Drop A New Song On 15th November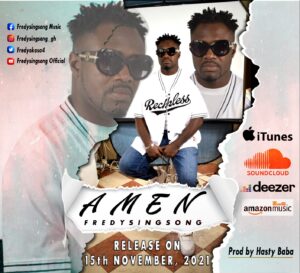 Diasporan Ghanaian urban gospel artiste, Fredysingsong is set to release his newest song dubbed, "Amen" on the 15th of November, 2021.
The new song which will be dropping soonest is produced by Hasty Baba. The new joint, "Amen" is of the highest anticipation because it's been sometime since the fans heard from their artiste, Fredysingsong.
Fredysingsong who is popular for his hit tracks, Whole World which featured Rev. PK Boadi and Bohye Bi which featured K Asare. The artiste further said that although he has been away for sometime, he was preparing this song and indeed, it's worthy of the wait.
Follow Fredysingsong for more updates on the following social media fora;
Facebook – Fredysingsong Music
Instagram – Fredysingsong_gh
Twitter – @fredyokasa4
YouTube – Fredysingsong Official
Artiste Manager, Riley Osei To Celebrate His Birthday With A Mega Concert In Adanwomase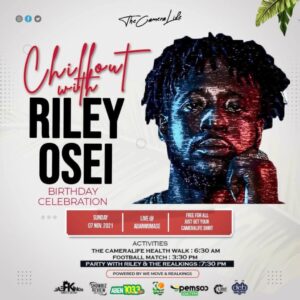 Multi award winning artiste Manager, CEO of Cubesstudiosgh and Co CEO of Realkings Empire, Riley Osei is coming out with a super mega Music Concert dubbed, "Chillout With Riley Osei" as part of his birthday celebrations on Sunday, 7th  November, 2021 in his hometown, Adanwomase, popular for the making of oringinal Kente Cloth.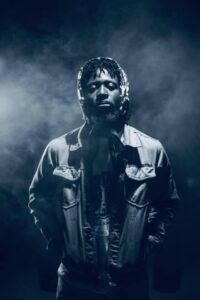 The event which is just not fun packed but also communally insighted, will kick start with, "The Cameralife Health Walk" which begins at 6:30am in the morning. It will be followed by a football match at 3:30pm in the afternoon. The crowning of the event will be the "Party With Riley And The Realkings", which involves performances from all the artistes under Realkings Empire.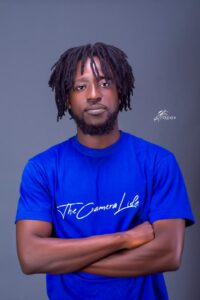 The event will be emceed by Akwasi Chokey and Yaw Kuffour, all from Adanwomase. The official DJs are DJ Amorosso (Luvfm) and Dj cartoon (AbusuaFm). Performances from these artistes, Kwabilex, Jallo, Currie, iGees and Qwesi Dagaati, who are signed under Realkings Empire are expected. Also, there will be performances from undisclosed surprise artistes.
The event is free for all provided you have on your Cameralife T-Shirt.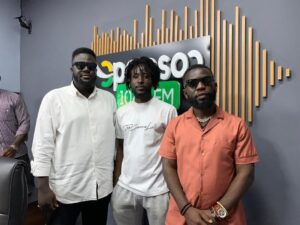 "ChillOut With Riley Osei" Birthday Celebration is powered by We Move and Realkings Entertainment. Aben FM's Showbiz Review, Opemsuo  104.7 FM, Kyidom Bright, Cubestudiosgh, and several others are the media partners supporting the event.
Come let's Chill out with Riley Osei and his friends on his birthday on the 7th of November, 2021!!!